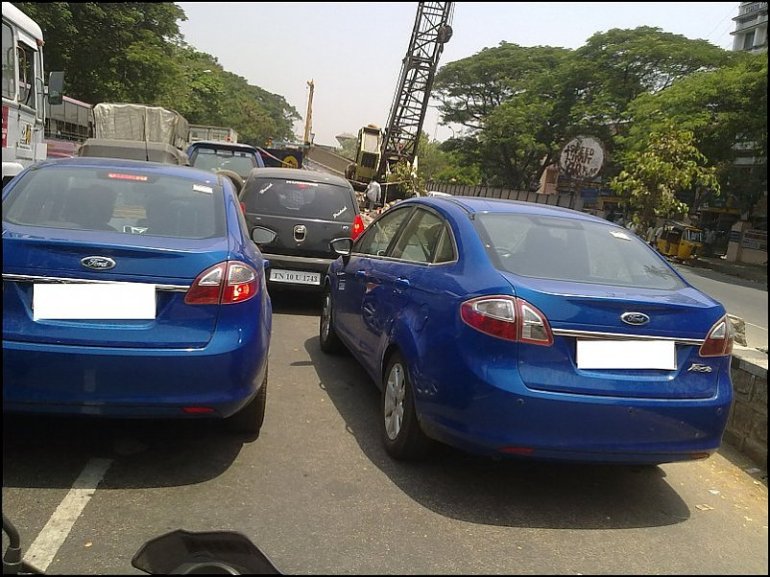 When we caught up with Ford's corporate communications division two days ago, they said the new Fiesta wouldn't be launched this month. We are sure Ford is not going to keep it unwrapped till the festive season starts as the Hyundai Verna, with the shock wave its teaser campaign and variants have managed to create, will extend the head start with the help of everyone' attention.
Ford dealers could be sent demo cars next month to collate public feedback. We're expecting Ford to play the price card as the sheer number of new cars in this segment will strangle the Fiesta slowly over the next eight months. Ford might be waiting for the dust kicked up by the Verna to settle.
There are some useful features on the new Fiesta like voice-activated controls but even before driving the car, we're almost certain that this will handle the corners better than the Nissan, Skoda or the Hyundai. But handling corners alone won't increase footfalls in Ford dealerships.
In this spyshot posted on TheAutomotiveIndia, we see two variants side by side. The car on the left lacks chrome garnish along the windows and parking sensors.
How will Ford respond to the new Verna which is certain to punch above its weight?
Source - TheAutomotiveIndia.com