Will inspire design language of future crossover/SUV models.
The exterior of the Skoda VisionS concept has been revealed ahead of its world premiere at the 2016 Geneva Motor Show. According to Skoda, the design of the concept is inspired by the Czech Cubism and the tradition of Bohemian crystal art. Revealing the design of the concept, the company also said that the production version will be larger than the Skoda Yeti. The concept's design language will be used for the company's future crossover/SUV models.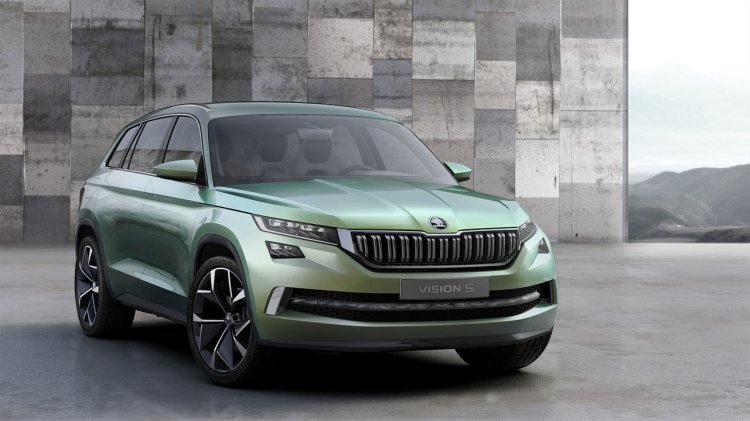 The Skoda VisionS six-seat crossover concept will eventually evolve into a 7-seat crossover later this year. The Czech automaker has confirmed that the production version will be revealed in the second half of this year. The new 7-seat crossover will reportedly be named Skoda Kodiak. The Skoda Kodiak will be based on the Volkswagen Group's MQB (Modularer Querbaukasten or Modular Transverse Toolkit) platform. It is reported that there will be a 5-seat version too.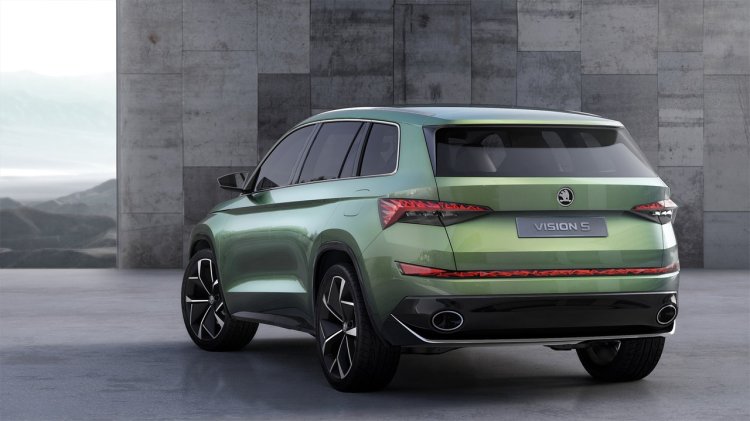 Also read: 2016 Skoda Superb to launch in India on February 23
The Skoda Kodiak will likely be offered with a range of TSI petrol and TDI diesel engine options in Europe, with displacements probably ranging from 1.6- to 2.0-litre. All advanced features from the Skoda Superb would be offered, like bi-xenon headlights, LED daytime running lights, LED taillights, panoramic sunroof, electric tailgate, Columbus and other infotainment systems based on Volkswagen Group's MIB technology (Modularer Infotainment-Baukasten) with satellite navigation and Apple CarPlay and Android Auto compatibility and Canton sound system.