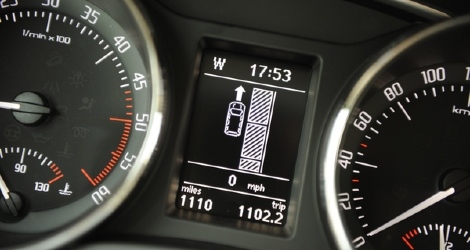 Skoda Superb Parking Assist beat opposition BMW and Renault to take the honor of Sky Motoring's Best Gadget in the website's annual awards.
Sky Motoring's judges praised the Superb's Parking Assistant system for its ease of use despite the car being 'King sized' and commented "It sounds destined for a slot on 'It'll never work', but we tested it several times and, shock horror, it actually works."
Parking Assist will available on the new Skoda Superb, when it comes to India in 2009.
Skoda Superb Parking Assist works by using a set of ultrasonic sensors placed at various points around the car. These judge whether a space is big enough to be parked in, and also assist in the parking maneuver itself.
Once the sensors have detected the space, all the driver needs to do is engage reverse gear, take his or her hands off the steering wheel, and control the throttle as they would normally. The system automatically steers the car into the parking space, informing the driver of its progress via the display on the stereo or satellite navigation system.
The system costs £350 (Rs.30,000 approx). Sounds great ! But here in India, reverse parking would be nothing when compared to finding a parking space big enough to fit the Superb ! ;-)
IAB Comment: We thought the Japanese were the best at these kind of tricks, but hey! The Czech have just arrived !
Skoda Superb Images