Prices start from £19,840 in the UK.
The 2016 Skoda Superb Combi (Superb estate) has made its debut at the 2015 Frankfurt Motor Show. The estate version of the 2016 Skoda Superb notchback looks almost identical to the donor, save for the rear section.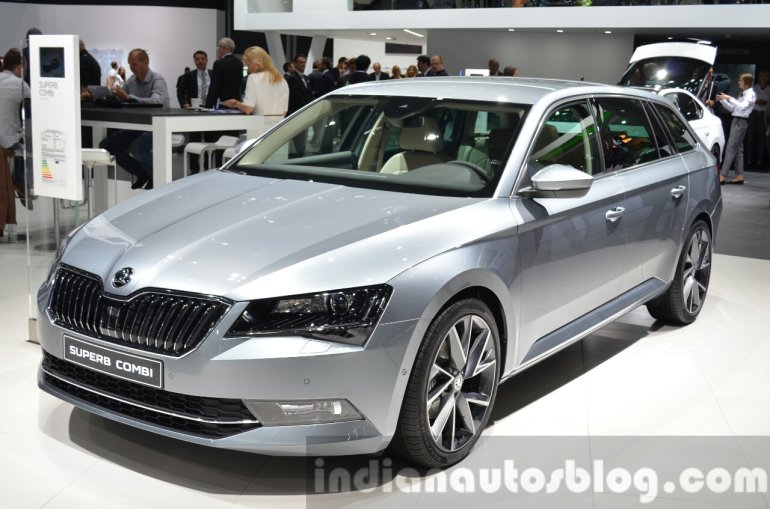 For a £1,200 (INR 1.22 lakhs) premium over the regular model, the Skoda Superb Combi offers the benefit of a much larger boot space. Compared to the previous generation, it offers 27 litres of extra luggage space, summing up to 660 litres of cargo volume.
With the rear seats folded down, a cave of 1,950 litres is created, which is best-in class. To put in perspective, the new Skoda Superb Combi has 60 litres of space more than the net luggage volume of the current Mercedes Benz E-Class estate.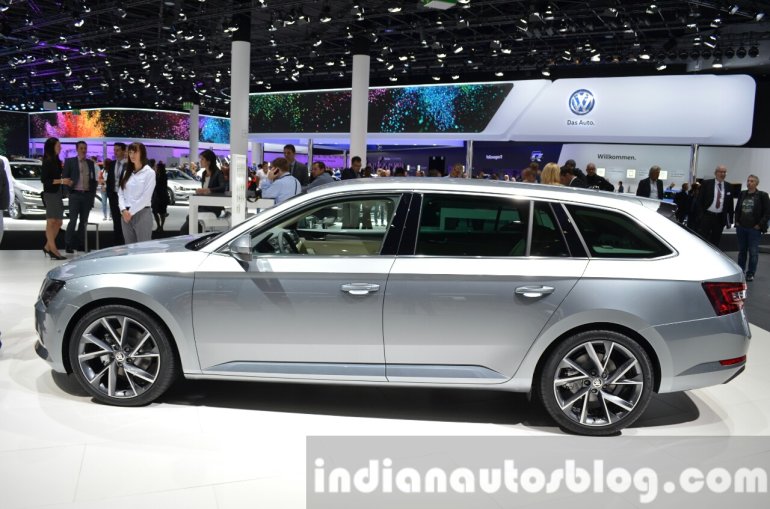 And to fold the rear seats down, all it takes is just a push of a button. To make the expansive space more practicable, the boot floor is adjustable. Foldable dividers can be attached anywhere on the floor by the Velcro mechanism that is provided, which helps small and light objects to stay put.
Furthermore, there is a shallow space for flat items like a jacket underneath the rolling boot cover at the back. If the lighting is dim, there is an LED flashlight capable of sticking to the body panels via embedded magnets, and gets charged when it's slotted back in place.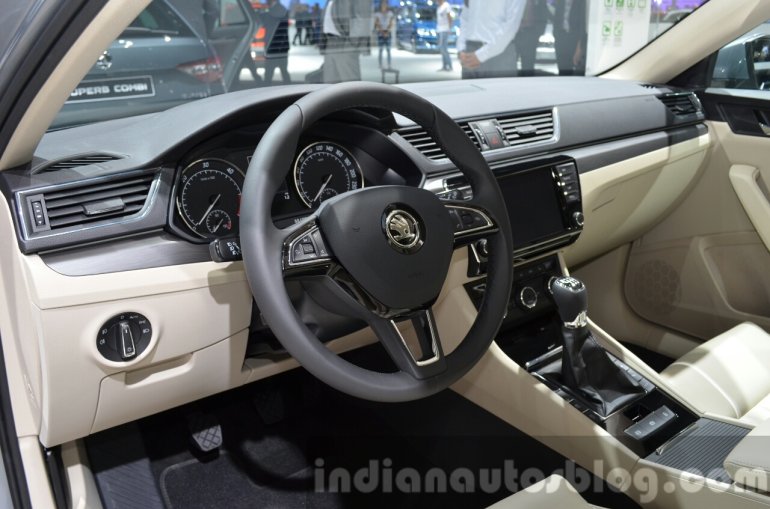 To open the tail gate, the Superb Combi has the optional hands-free system installed, just like in the notchback model, wherein the user just has to wave his foot underneath the rear bumper for the tail gate to automatically open.
Under the hood, the engine lineup is carried over from the regular Superb, which includes four TSI petrol and three TDI diesel motors. The power output ranges from 120 PS to 280 PS, which is sent through a 6-speed manual or 7-speed DSG gearbox. Skoda claims that the Superb Combi consumes 30 percent less fuel and emits 30 percent less CO2 compared to the outgoing model, despite the 20 percent increase in engine power.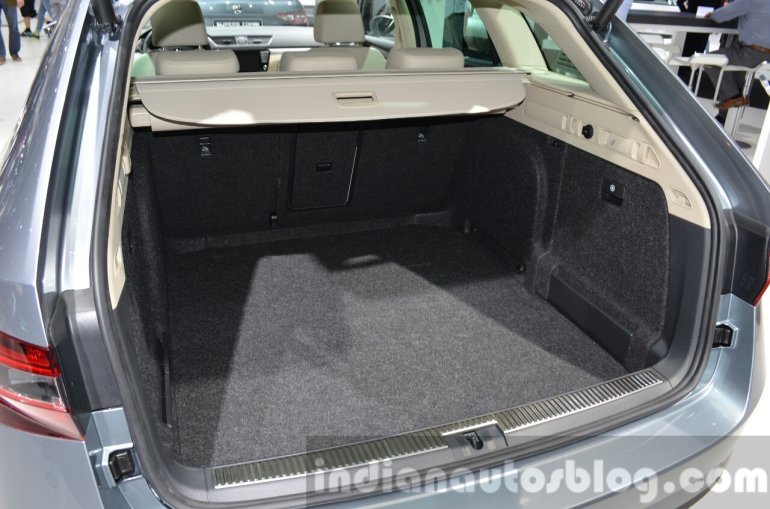 Prices for the 2016 Skoda Superb Combi in the U.K. start from £19,840 (INR 20.26 lakhs), while the 2016 Skoda Superb notchback is available from £18,640 (INR 19 lakhs).
2016 Skoda Superb Combi debuts at 2015 IAA - Press Release
[Slideshare link]