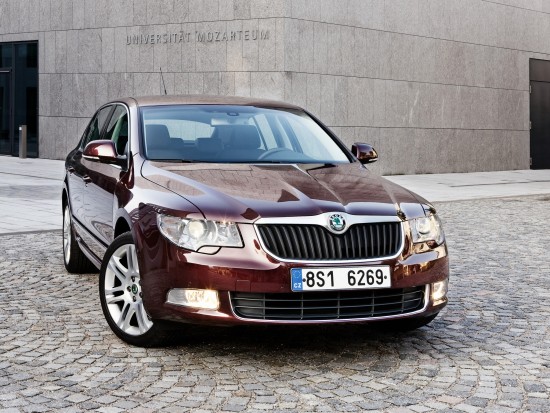 International blogs are carrying stories of Skoda adopting the 1.6 TDI engine on the Superb in Britain. This engine replaces the 1.9 TDI by producing the identical power (105 PS) and torque (250 Nm).
While the engine is able to produce same power, due to its smaller displacement, it emits fewer emissions. This is a very important aspect for a car sold in the UK because it decides how much you are going to pay as taxes and charges from the time you drive your car out of the showroom.
In the UK, the 1.6 TDI CR is available only with the five-speed manual gearbox and is available in S and SE trim levels. Prices start at £17,480 (12.64 lakh rupees approximately).
In India, you can buy the Skoda Superb with three engines - The 1.8 TSI manual transmission (Petrol), 1.8 TSI Automatic Transmission, 2.0 TDI CR Automatic Transmission (Diesel) and the 3.6 V6 FSI 4×4 Automatic Transmission.
That brings us to the question - Isn't this 1.6 TDI engine what you'll be driving if you're inside a Volkswagen Vento?