While the MissionL previewed Skoda's future styling, none apart from the Citigo have received their styling updates so far. The only car that 'sort of' has a glimpse of the MissionL styling is the Skoda Rapid from India which has two kinks on the boot lid.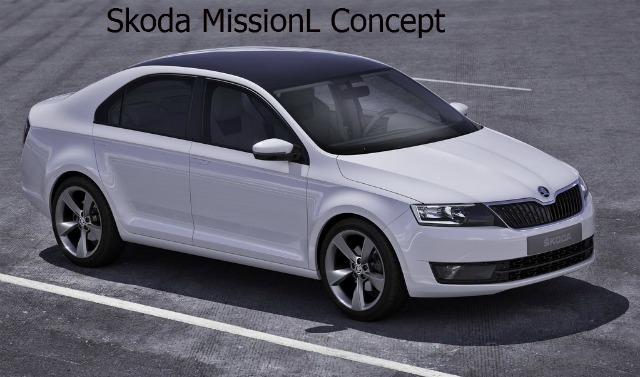 There is very specific reason why mentioned 'Skoda Rapid from India'. You see the Skoda Rapid platform will be heavily customized (including styling) for each and every market.
You have already seen the spyshots of the European Skoda Rapid which is very different to the Indian one. In fact, it also doesn't sport the styling cues from the MissionL completely because some design aspect are shared with the Skoda Laura (second generation Octavia for our international audience) and the Skoda Fabia.
China too will get its own Skoda Rapid in a due course of time and it will be exactly like the MissionL concept as confirmed by Skoda's Chinese officials. The MissionL concept was presented at the Beijing auto show. Skoda's Chinese official claims that they have made certain changes to the Mission Concept to suit the Chinese needs, though it is very difficult to spot them. This will be the first Skoda Rapid that will completely don MissionL styling. The most evident is the revamped interiors.
[Can't see the video above? Head over to the Youtube page for direct viewing]
The Skoda Rapid for China will go into production in 2013. The Rapid will come with 1.4 L and 1.6 engine options, which will be mated to either a five-speed manual or six-speed automatic transmission. It will sit in the model line-up between the Fabia and the Octavia and has been designed for family use with ample space for driver, passengers and luggage.
Until then have a look at the unveiling of the Skoda Rapid
[Source: autonews.gasgoo.com]