The Skoda Rapid Leisure Special Edition has just been launched in India.
For an additional price you get certain additional features. The most significant of which is a 'portable' navigation system which has an integrated rear view camera display. Along with the camera, you also get rear parking sensors.
Skoda will also offer door sill covers while the seats will feature a leatherette cover. Exterior wise, you get a 'Leisure' badge located at the front fender and 15-inch alloy wheels.
Here is where things get ambiguous. Skoda has not mentioned as to which of their variants the Leisure edition is based on. If it is based on the Elegance, then the 15-inch alloy wheels come standard anyway. If it is based on the Active/Ambition, then the Leisure Edition is massively overpriced!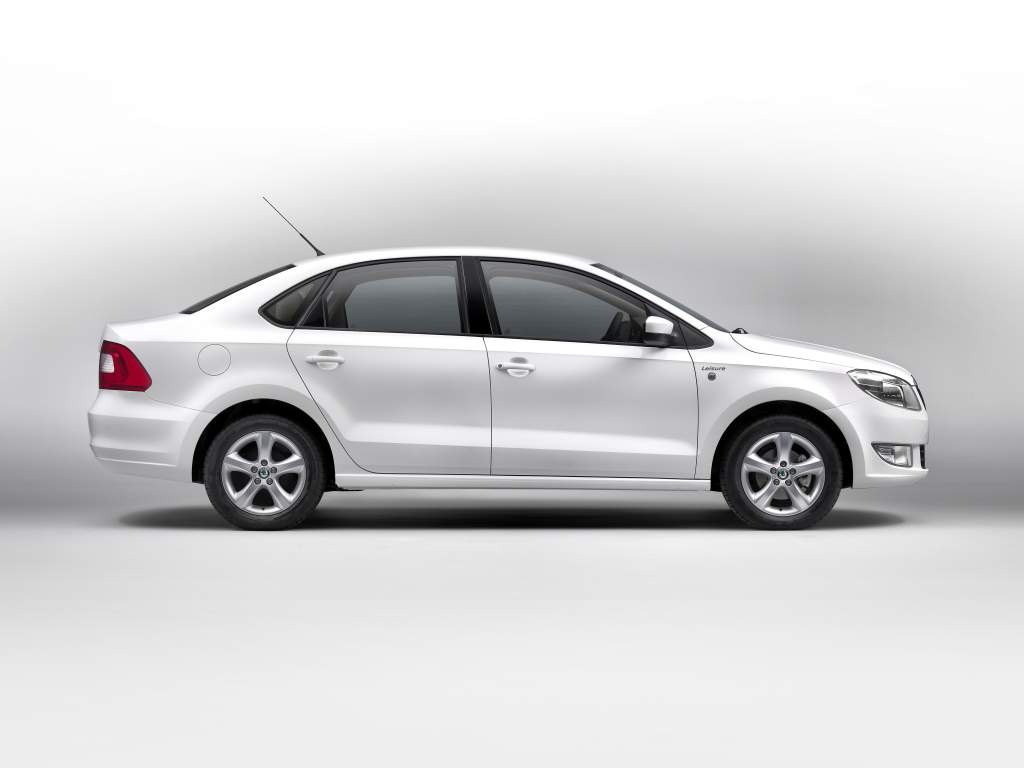 As a result, the Rapid Leisure Edition may/may not have airbags, ABS, music system and central locking.
However, Skoda says that the Leisure edition will offer its customers a "leisurely experience".
The Skoda Rapid Leisure Special Edition will cost INR 9.06 lakhs (ex-showroom, New Delhi) for the Petrol MT variant we think. Yes, Skoda sent the press release without mentioning whether the price applies to the petrol MT, the petrol AT or the diesel.
The Leisure Edition will be available across the country for a limited period.
[Note 1: The press release issued by the company, attached on the next page says that the petrol Rapid offers 220Nm of torque. That is incorrect as the Rapid petrol has only 153Nm of torque.]
[Note 2: We have tried contacting Skoda India to get more clarity on this special edition, but we have not received a reply yet.]
Press Release attached on the next page.
Skoda Rapid Leisure Edition Press Release
[Head to Scribd if you're unable to view the document above.]