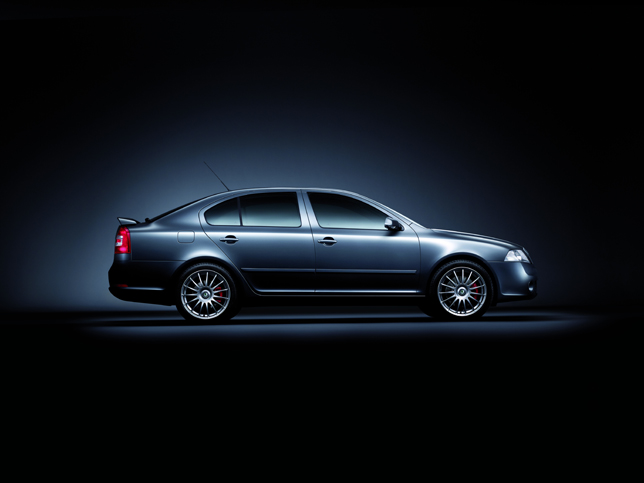 Flash- It's raining special editions in the U.K
For a short time period, we didn't get to hear of many limited Editions, but it's pouring cats and dogs now. Czech car maker Skoda has recently launched a limited-run Skoda Octavia (which is known as Laura in India) in U.K.
Only 500 of these cars will be produced with buyers given the choice of two engine options, a powerful 200HP 2.0-liter turbocharged gasoline unit or a 170HP 2.0-litre turbo diesel.
The Limited Edition Octavia vRS also gets some useful upgrades over the standard vRS,
* sport bespoke design Italian leather bucket seats with a 'vRS' badge
* 18-inch alloys
* new touch screen Bolero radio
* three-spoke leather wrapped steering wheel
* new interior dash trim
Its prices start from £16,294.56 incl. VAT on the road.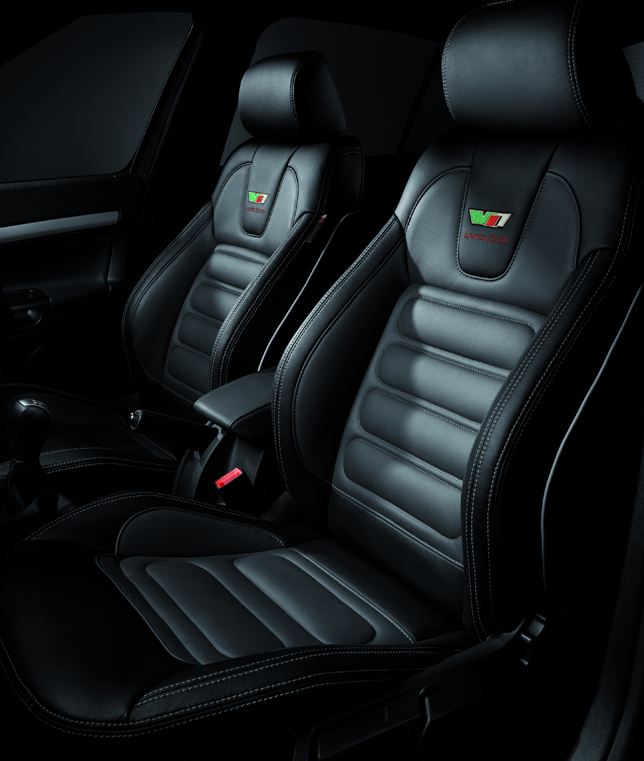 Press Release-
Škoda is introducing the new Limited Edition Octavia vRS which is sure to draw the eye of motorists looking to get even more value for their money.
The exclusive 500 run of the performance model features a number of sporty additions and is based on re-aligned vRS with increased specification and upgrades for 2009.
The Octavia vRS Limited Edition, has a unique production number stitched onto the seat and offers over £1,900 worth of added equipment for an added cost of only £750, which includes:
* Bespoke design Italian leather seats
* Metallic paint
* Limited Edition 18" alloys
* New touch screen Bolero radio
* 3 spoke leather steering wheel
* New interior dash trim
* Maxi-dot computer
* Red and black limited edition badging on the rear
The car features Anthracite Grey metallic paint available for the first time on vRS, dynamic multi-spoke "limited edition" 18" alloys, while the Octavia's interior has been produced with bespoke design black and grey premium grade Italian leather sports seats.
As well as the improved specification, the Octavia vRS comes with dual zone climate control, cruise control and Bolero touch screen 6 CD auto changer as standard.
Warren Richards, Product Marketing Manager at Škoda comments: "The Octavia vRS is already astonishingly good and for a select number of drivers we've made it even better by creating this exclusive limited edition.
"The additional equipment represents outstanding value for money. Only 500 cars are available, so those looking for a stylish yet affordable driving experience should test drive the limited edition Octavia vRS today.
"We are also very pleased to announce that it will come with an unbelievable offer to kick start the New Year. All VAT on the car will be paid for the customer, ensuring the car is not only desirable but also highly affordable - an irresistible combination."
Prices start from £16,294.56 (with VAT paid) on the road with a choice of two engines 2.0 T FSI 200 bhp petrol in hatch or the 2.0 TDI CR 170 bhp with DPF in hatch or estate.