Here's a pictorial comparison between the Skoda Kodiaq GT SUV coupe and the Skoda Kodiaq SUV.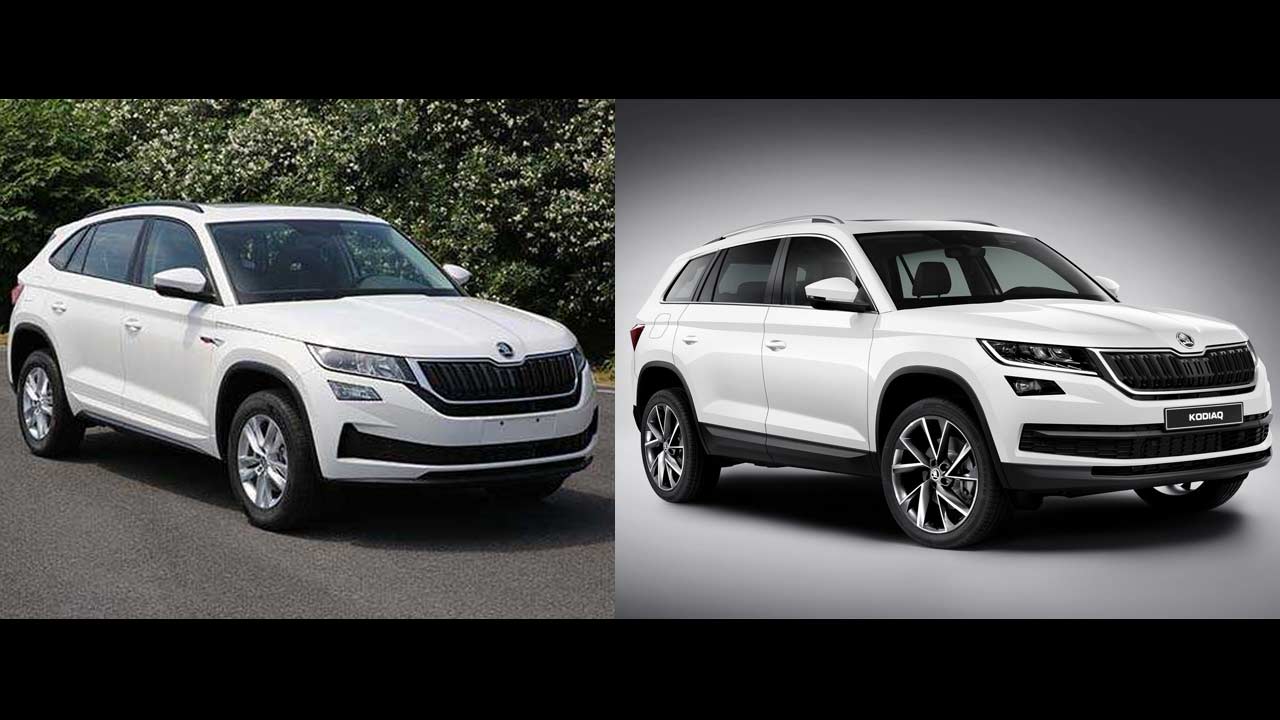 The Skoda Kodiaq GT has a modest drop in the roofline. Unlike the Skoda Vision E concept, it's more of an SUV than a coupe. Skoda has simply reduced the length and height of the Kodiaq and tapered off the roofline. The latter has lead to the back glass getting more rakish, which makes the SUV look very snazzy from the side.
The Skoda Kodiaq GT gets uniquely designed bumpers and tail lamps, as well as a bigger roof spoiler and exposed dual exhaust tailpipes. The wide-spaced "SKODA" branding rides on the tailgate akin to luxury vehicles. To round up the exclusive exterior details in just two letters, there's a red GT badge on the tailgate, and possibly the front doors too.
The Skoda Kodiaq has a length of 4,698 mm, width of 1,883 mm and height of 1,676 mm. The same dimensions of the Skoda Kodiaq GT are 4,634 mm, 1,883 mm and 1,649 mm respectively. Both models have the same wheelbase - 2,791 mm. While the Kodiaq is available in 5- and 7-seat versions, the Kodiaq GT is a strict five-seater.
The Skoda Kodiaq is available with 132 kW (180 PS) 1.8-litre and 162 kW (220 PS) 2.0-litre TSI petrol engines (in China). The Skoda Kodiaq GT's engine options will include 137 kW (186 PS) and 162 kW (220 PS) versions of the 2.0-litre TSI petrol unit.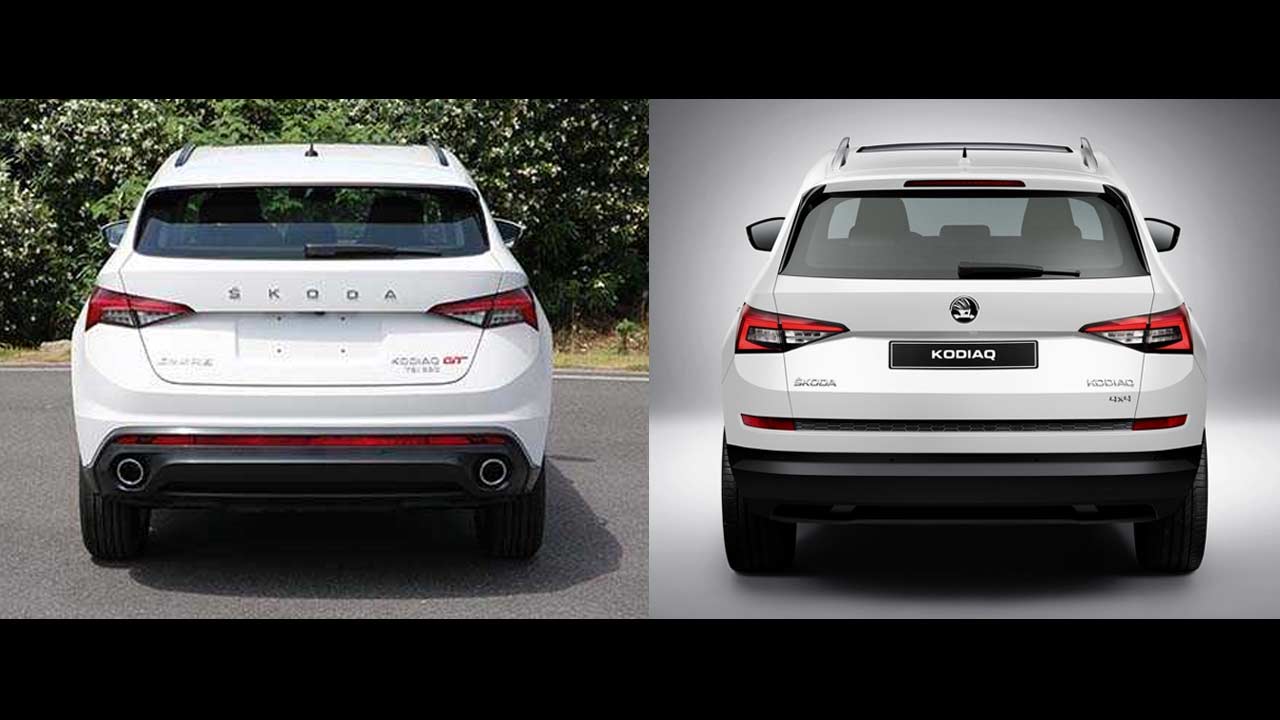 Also Read: Skoda Karoq EV announced, to arrive in China in 2020
The Skoda Kodiaq is a global model, while the Skoda Kodiaq GT is a China-only offering. The SUV coupe version will likely make its first official appearance at the 2018 Chengdu Motor Show in August.