Skoda Vocational School's students are working on a convertible version of the Skoda Karoq, which went on sale in Europe in October last year.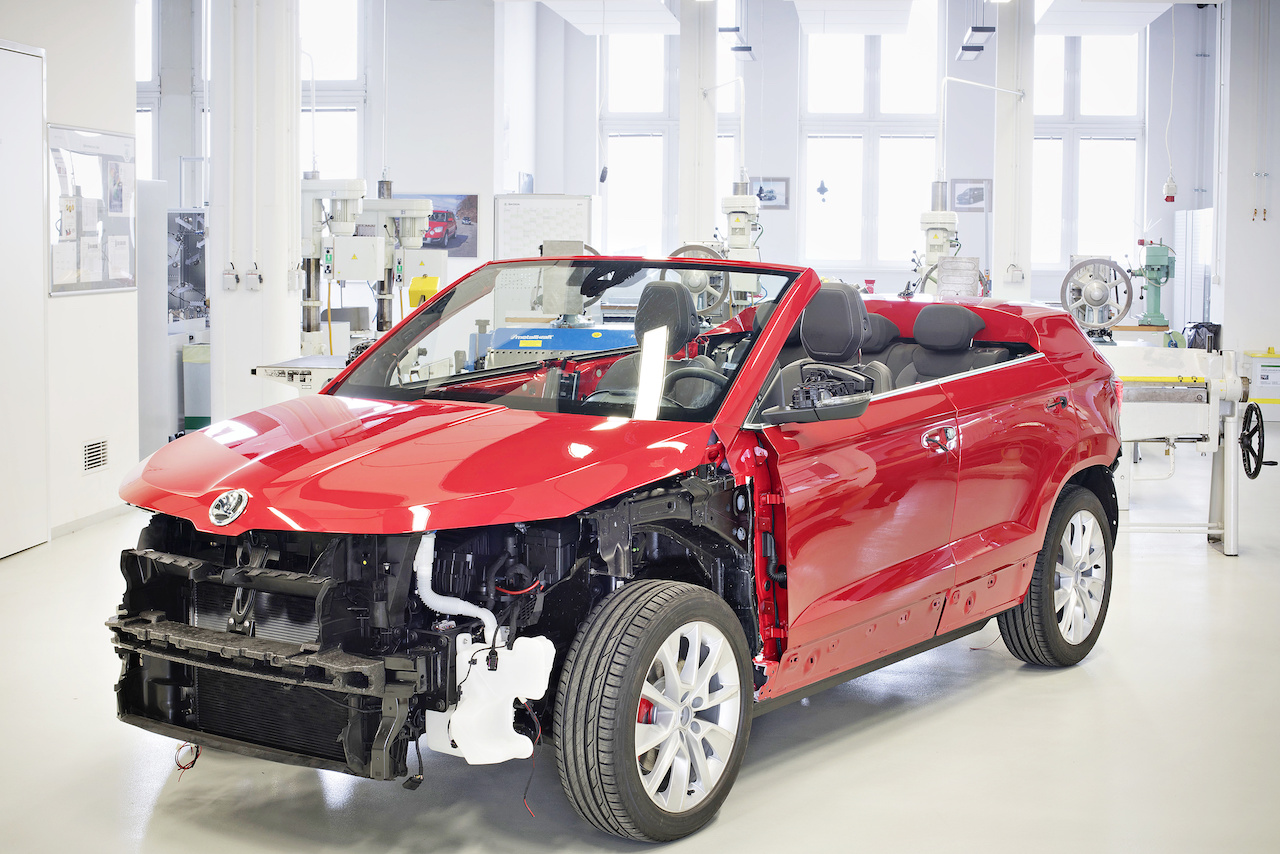 The Skoda Karoq convertible concept's engineering design phase started in October 2017, and after the engineering and design plans were finalised in January 2018, the construction phase began.
Like the Skoda Karoq, the Skoda Karoq convertible concept is 4,382 mm long and 1,811 mm wide. Both models' wheelbase is also the same - 2,638 mm. The convertible concept version is significantly lower, though, because it uses the shock absorbers from the Skoda Octavia RS. The Karoq has gone through extensive changes to become the convertible Karoq.
After the removal of the roof, the SUV's doors required adjustment and its tailgate required getting redesigned from scratch. The entire rear section, including the exhaust system, was re-engineered. The A- and B-pillars were altered, and the bumpers also went through some modification.
The Skoda Karoq convertible concept's key features include Skoda logos that discreetly illuminate in the dark, special turn indicators and backlit door handles and Skoda logo projectors in the front and rear bumpers. Powering this concept is a 1.5 TSI turbocharged four-cylinder petrol engine. A 0-100 km/h sprint takes 8.4 seconds, while the maximum achievable speed is 204 km/h.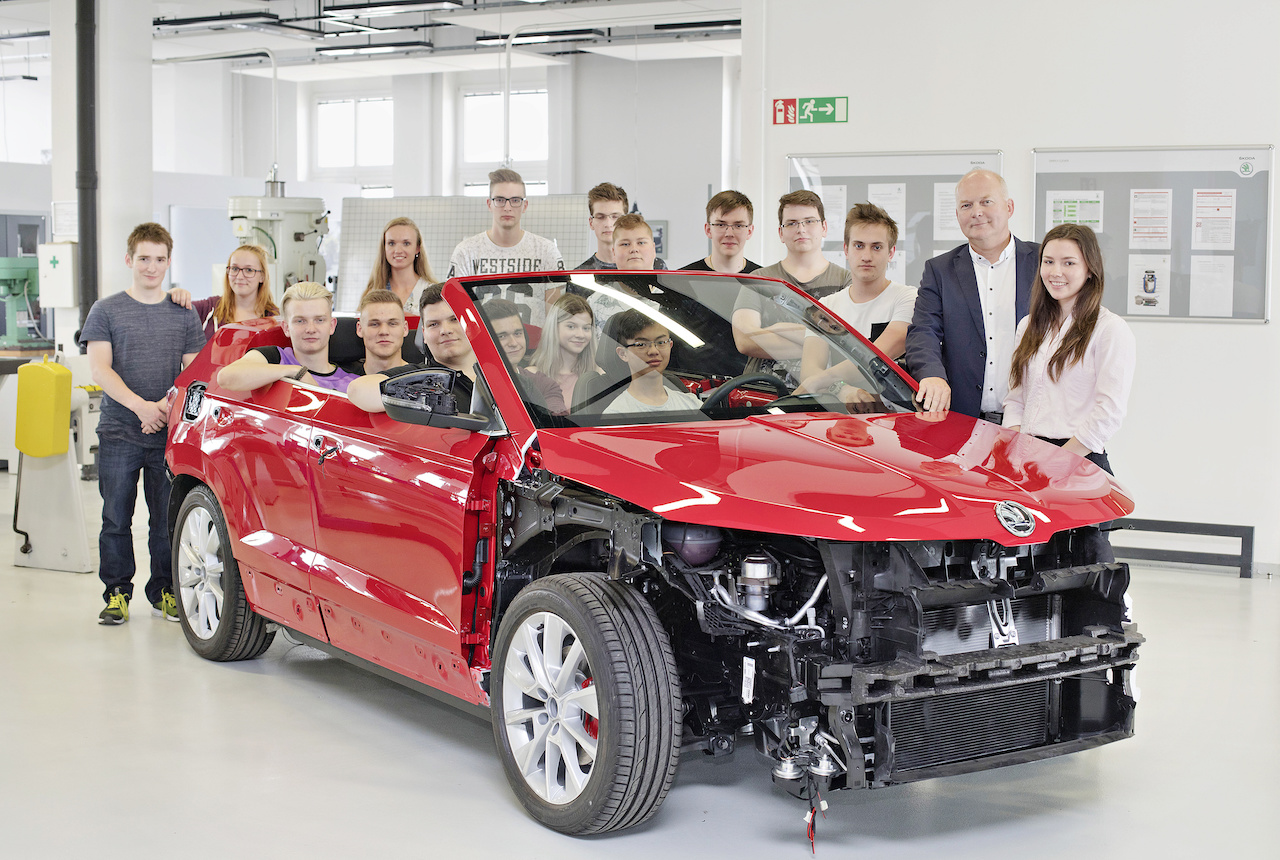 Also Read: Skoda Karoq to go on sale in India in 2019
Skoda has left the naming decision of the Skoda Karoq-based convertible SUV concept to its trainees. We will get our first look at this open-top SUV at the beginning of June 2018.