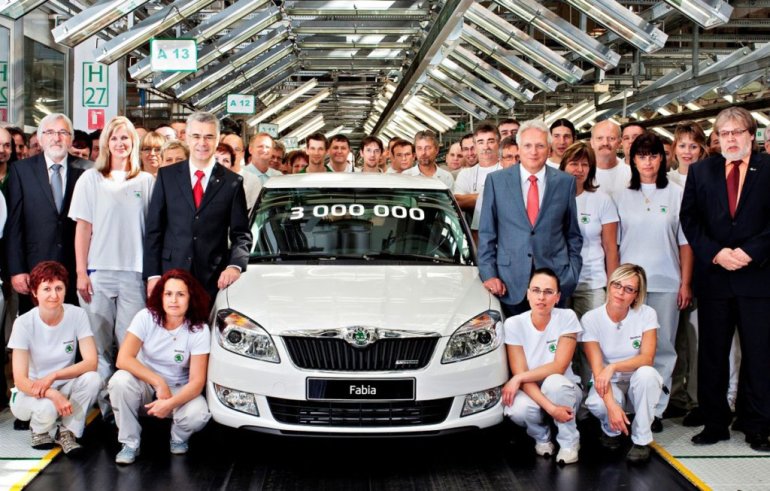 It may not be India's best selling premium hatchback, but the Skoda Fabia is nothing short of a sales champion for Skoda globally. Skoda celebrated the manufacturing of the three millionth example last week at the Mladá Boleslav factory in Czech Republic.
The landmark car rolled out of the assembly line as a Greenline variant, a Fabia with minor mechanical and visual tweaks to help it achieve better fuel economy and a lower emission rating. It is on its way to a customer in Germany. Skoda showcased the Greenline variant in India during the 2010 Auto Expo but has not introduced it here.
Skoda has been making the Fabia since 1999 and the fully redesigned second generation model was introduced in 2007. Since then, 1.2 million Fabias have been manufactured. Around 25% of Skoda's global sales is contributed by the Fabia that is sold in hatchback and estate versions. Cosmetically refreshed two years ago, the Fabia is built in India, China, Russia and the Czech Republic but sold in 103 countries worldwide now.
According to reports Skoda is developing the next generation Fabia on the MQB platform it will share with all its other family members.
[Source - AutoMarket.ro]