Swiss-based company, Rinspeed, has presented an autonomous driving vehicle called the XchangE at the 2014 Geneva Motor Show. The Rinspeed XchangE is based on a Tesla Model S and looks similar to it on the outside, however, that's where the similarities end.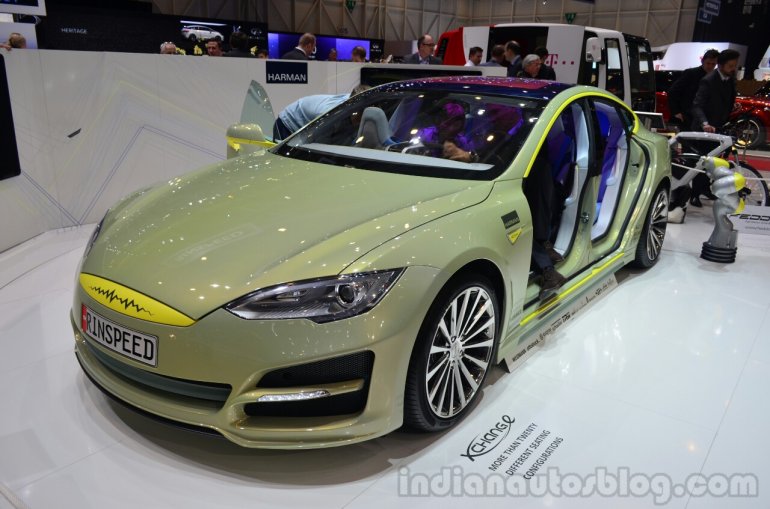 Inside, the XchangE looks nothing like the Model S. It gets new seats which are inspired by those seen on business jets. The seats have a variety of adjustments for tilting and swiveling, and at over 20 seating arrangements, Rinspeed claims this is a world record for any car.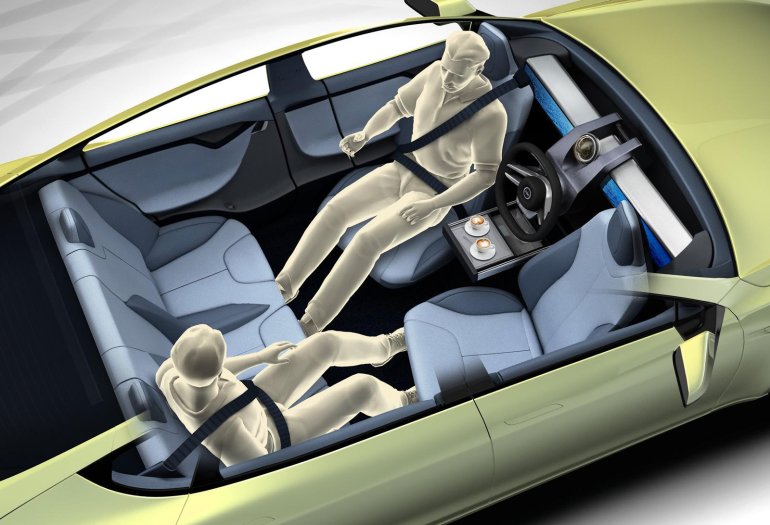 The steering features hands-on recognition and comes with transparent multifunction keys with ambient lighting. It can be moved to the driver's side, or simply be "parked" in the middle of the instrument cluster.
At the rear, the XchangE gets a 32-inch TV screen which transforms the car into a mini movie theatre, says Rinspeed. The screen, apart from playing your movies, can be used to play games, surf the net or view business presentations.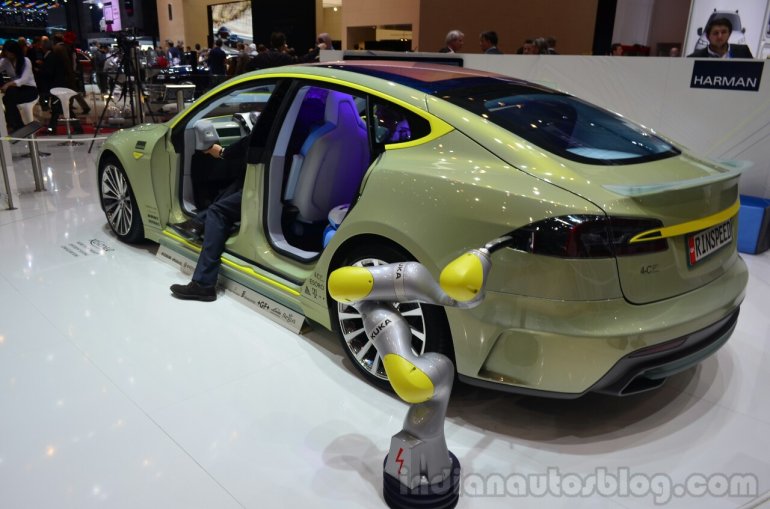 Apart from being an autonomous car, the XchangE is being pitched as an office on wheels. Further details are available are in the press release below.
Rinspeed XchangE at 2014 Geneva Motor Show - Press Release
[Head to Slideshare if you're unable to view the document above.]