Electric vehicles have been in a very confusing state in the country. There was a sea of concepts which were displayed at the last Auto Expo but not one actually made it into the real life production form which you can buy and is good enough to replace your traditional ICE powered vehicles. But things may change soon.
Not long ago we were invited to get our hands on the Revolt RV400 which is pitted as India's first fully electric motorcycle. So is this really the answer India needs? And does all the show has the go? Read below to find out.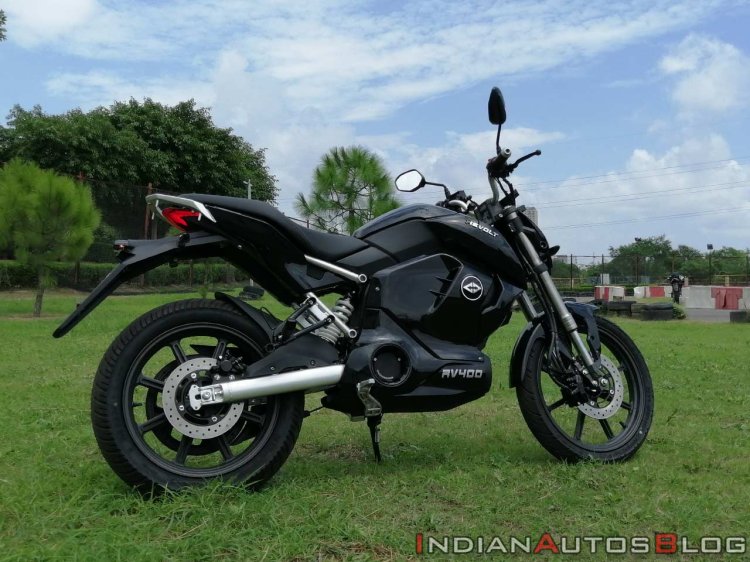 The Revolt RV400 is a compact looking motorcycle packing a number of eye catching bits here and there which certainly makes it interesting to look at. At the front you get these intimidating looking LED headlamps which are used in a very compact assembly, and reminds of the aftermarket headlamps which KTM used to sell for 125 and 200 Duke, in the European market. The USDs at the front are thick and give it a muscular appeal. And that along with the nicely executed side panels does make it a decent looking motorcycle.
At the rear sits a white-dipped mono shock, and the silver finished sub-frame which has been left exposed just like some premium motorcycles do. Furthermore, it makes use of smart looking LEDs tail lamps at the back, and a sleek aluminum swing arm which looks neatly designed. In terms of overall size it really is a compact motorcycle and if you are anywhere above 5'10" with average built it may look smaller on you.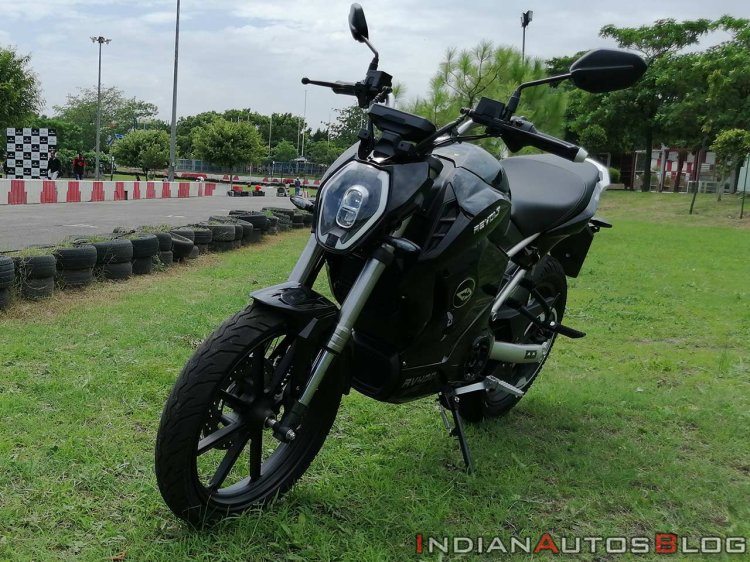 Being a beacon of innovation, the EVs are supposed to be packed with all the bells and whistles that can make the world go gaga and the RV400 does have a fair share of such features in its pocket. To start off with, it gets a fully digital instrument panel which displays all the necessary information like current speed, battery level, ODO, range, ambient temperature and ampere range. The display is plain and simple, and the fonts are large enough for easy readability even when its sunny outside. It also gets three riding modes,  keyless-start function and a dedicated phone application which syncs-in data from the motorbike and displays the same in an intelligent format on your smartphone.
For starters, it gets a 3.24KWh battery which has been placed under the compartment designed at the same place as a fuel tank in the regular bikes. It is easily accessible with a twist of a key, and the tank flap snaps opens in no time. This battery juices up 3KW motor which is claimed to return 50Nm of peak torque (that's the territory of say a 500cc motorcycle). But stop jumping on your shoes just yet, there is more to it than just the numbers.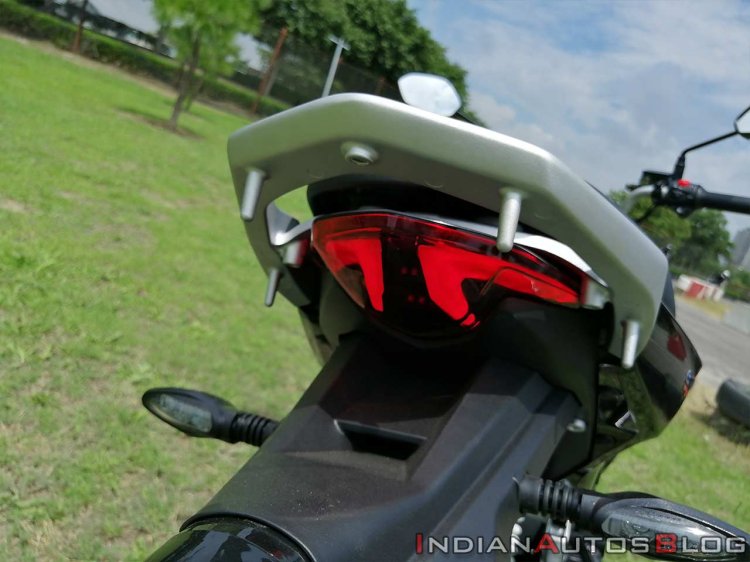 How does it ride?
Well, frankly, its hard to judge an electric bike from the regular standards. It is a completely different feeling that wheels are being powered by a motor and there is no fire inside which is propelling the motorcycle forward. You just twist the throttle and with an abrupt jerk you are off the start line, without a sound. To my surprise, the pull was strong throughout till the upper limit, say 65kmph which was the fastest we could do at a Go-Kart test track. The torque hits instantly as soon as you twist the throttle in the EVs, and that isn't hard to experience even on the RV400. But in comparison it still isn't anywhere close to the rush a 50 Nm internal combustion engine delivers. Though the bike is undoubtedly quick on its feet when it comes to 0-60km/h runs, but there is a point of concern underneath which needs to be addressed. The on-off throttle transitions without using the brakes are totally fine, but when you are on the move and bound to pull the brake levers in stop and go situations, there is a certain power gap of milli-seconds which isn't found on the regular bikes. So apart from controlling the throttle abruptness, even this 'power-gap' needs attention. There was also some discussion around its regenerative-braking, may be this has to do something with the above concern as applying the brakes deactivates the throttle which makes smooth corners impossible and thus will also prove to be tedious in bumper to bumper traffic.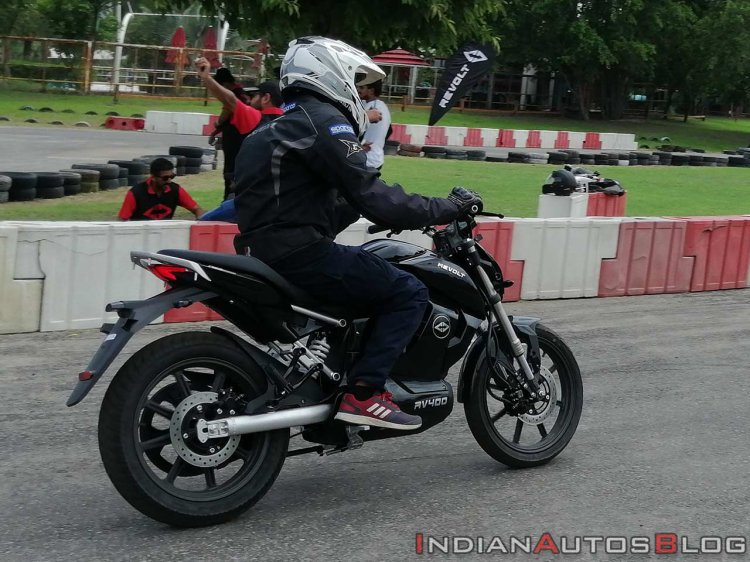 Throwing light on its power modes (Sport, Normal and Eco), these can be easily selected from the button provided on the handle-bar. The Sport, as the name says, is the only exciting mode of them all. It has been rated to propel the bike up to electronically restricted 85km/h but returns the lowest range of 85-90kms. The Normal mode sits in-between, and we find not much use of the same and then comes the Eco mode which is for typical commuters who just want to squeeze out the highest range of around 155kms on a single charge.
The RV400 though isn't completely a silent motorbike, there is a button added to the bar which turns on/off soundtrack from speakers which imitates the sound of an ICE powered bike. But at the same time, it is merely just a poor imitation and the bike doesn't sound anything close to the real thing.
It weighs 108kgs (approximately) and it sure feels that light, nimble and compact. In terms of handling, there is nothing to complain about and it handles just like say a typical light weight motorbike does. But we still need to put it though its paces on everyday roads which sounds like a real test.
Talking about the ergonomics, it isn't hard to see that this might be a certified daily commuter in terms of comfort at least. The handle bar is higher set, the single seat is wide and nicely designed for all kinds of riders and the foot pegs position is almost mid set. And all of this, combines to make the the RV400 an ideal motorcycle for your daily office commute.
Verdict -
Electric bikes still have a long way to go when it comes to convincing an average two-wheeler rider to choose them over the conventional bikes. But if you really are open to the change then the Revolt RV400 is currently your closest shot at it. With the recent revision in the GST charges and additional benefits from the FAME II subsidies, the company has priced it at INR 1,29,463 (ex-showroom) but even at this cost the RV400 is nothing but an expensive appliance to invest in and still needs some minor improvements to prove as a worthwhile product.