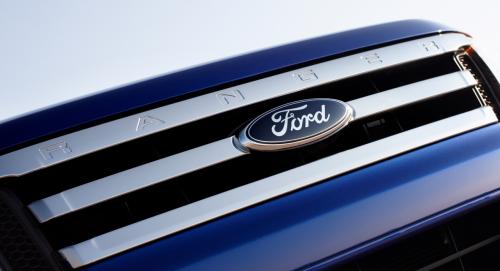 The redesigned Ford Ranger pickup truck will debut at the Australian Motor Show this year with "taut" and "toned" lines. As expected the Ranger truck will carry a front-end similar to the new Explorer. This design language is expected to journey into other big Fords in the future.
There's an Indian connection to this vehicle. The next generation Endeavour will share visual similarities with the Ranger and both share the same platform.
Many vital components are likely to be carried over to the Endeavour including the engine and gearbox. It looks like Ford will continue to use the 3.0-liter TDCi engine found on the existing Endy.
The SUV project has just been kicked off in Australia under the guidance of Ford's SUV guru Ted Hoevener. After hearing of this development, We expect the new Endeavour to be ready by the beginning of 2012.