Land Rover has launched their first ever range of hybrid vehicles, the Range Rover Hybrid and the Range Rover Sport Hybrid. The vehicles will go on sale in Europe first, on September 10, and deliveries would begin in early 2014.
To demonstrate the capabilities of the hybrid model, three Range Rover Hybrids will commence on a 16,000km trip from Solihull, UK to Mumbai, India. Power for the hybrid SUVs comes from the 3.0-liter SDV6 diesel engine along with a 35kW electric motor. Combined, the power and torque outputs stand at 340PS and 700Nm respectively.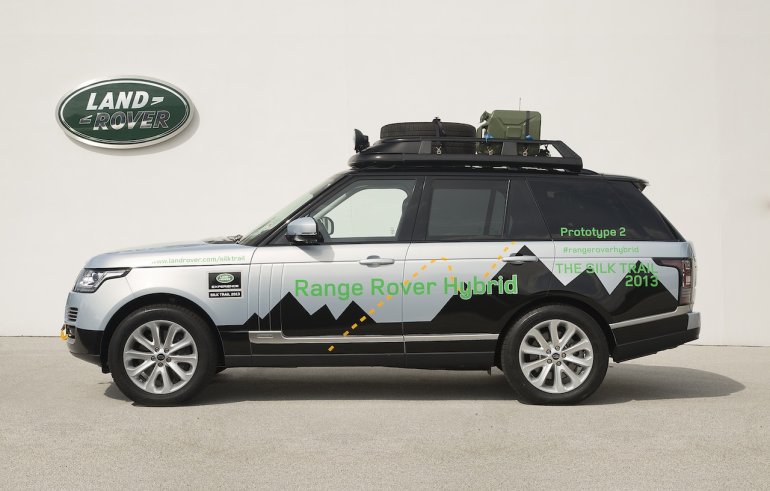 Where the Hybrid Range Rover does 0-100km/h in 6.9 seconds and has a top-speed of 218km/h, the Hybrid Sport takes 6.7 seconds and can reach 225km/h. Average CO2 emissions for both vehicles are 169g/km, a reduction of 26% and average fuel economy of both cars is 6.4L/100km (15.625km/l).
The hybrid system including the Li-ion battery pack, inverter and electric motor weigh 120kg. In pure electric mode, the hybrid SUVs can travel at a maximum speed of 48km/h and up to 1.6km. Other features and specifications of the SUV such as the Terrain response system and the standard boot space continue unaltered.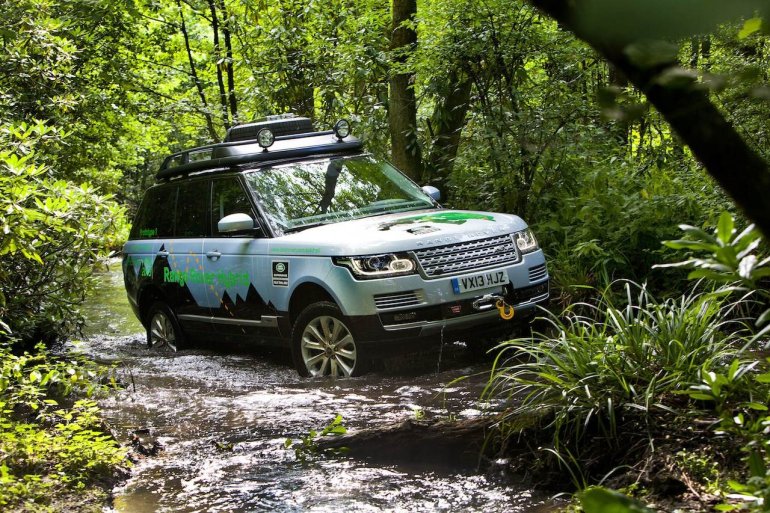 John Edwards, Land Rover Global Brand Director said -
We are extremely excited to introduce the Range Rover and Range Rover Sport Hybrids, the world's first hybrid SUVs with legendary Land Rover capability. The addition of a smooth electric drive enhances refinement, cuts CO2 emissions and delivers staggering performance on a par with our SDV8 engine.
Range Rover Hybrid Image Gallery
Page 2 has the press release.

Hybrid Range Rover and Range Rover Sport Launched Press Release
[Head to Scribd if you're unable to view the document above.]