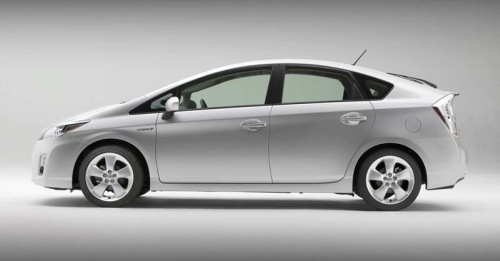 The series of recalls recently will divert Toyota's attention towards earlier cars
If you list out some of the reasons for an auto company to grow and sustain growth - Quality, new car development and brand reputation would be there on that list. At least one of these would be right on the top of that list. At a very high level, I was thinking of the implications of recent recalls by Toyota on the company's immediate future.
Let's see, Quality is definitely under scrutiny after the recall. In fact, Toyota is being cautious and self scrutinizing its other car models.  After the Prius recall, Toyota have notified the NHTSA (National Highway Traffic Safety Administration) in US that some of the 2010 Camry models could be prone to a leakage in the brake fluid. The NHTSA have also received complaints about the steering system on the 2009 and 2010 Corollas, which complicates the current situation.
New car development might also be questionable. With efforts (time, money, dealers, people etc etc) being invested in managing these recalls, it may be a case that new car development is on the back burner. Let us hope this is not the case. As of today, the company is spending much effort on managing the recalls of cars like the Camry or the Prius that are already generations old.
Personally, I think the company has gone back 2 years in time with these recalls. A better way to see it is the lost opportunity with all the man hours that Toyota would have invested in these recalls. Especially on the R&D side to identify fixes to the quality issues.
Brand Reputation is definitely taking a big hit, with company officials making apologetic statements. When someone repeatedly apologizes, it is very annoying. The last thing a customer wants after a difficult recession is to see his car value depreciate at a much higher rate than during the recession. With Toyota cars in the US, this is a real scenario.