From what we can see in the teaser image below, the 2014 Ram Rumble Bee is a pickup truck concept with a different attitude.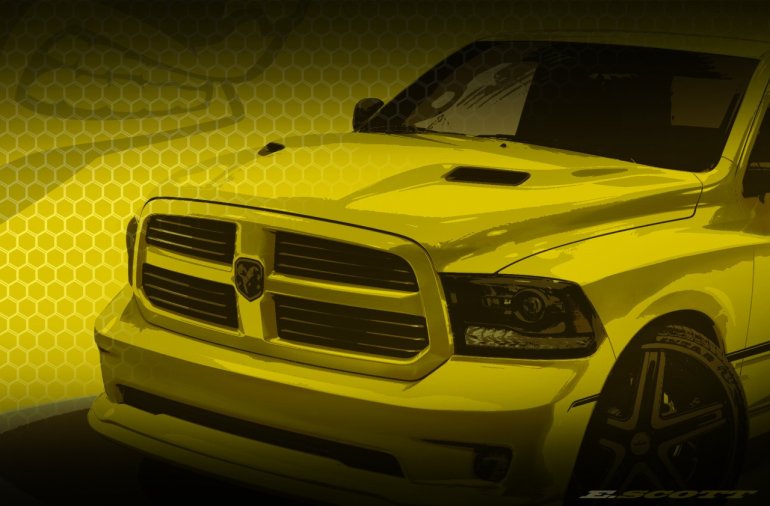 It's to be noted that the Chrysler's pickup division had released a Ram 1500 Rumble Bee in 2004-05. The latest Ram Rumble Bee looks to be meaner and more aggressive.
The teaser shows a brawny truck with humongous alloy wheels shod with low profile rubbers. The signature Dodge front grill is well complemented by air intakes on the hood. The headlamps are underlined by daytime LED running lights.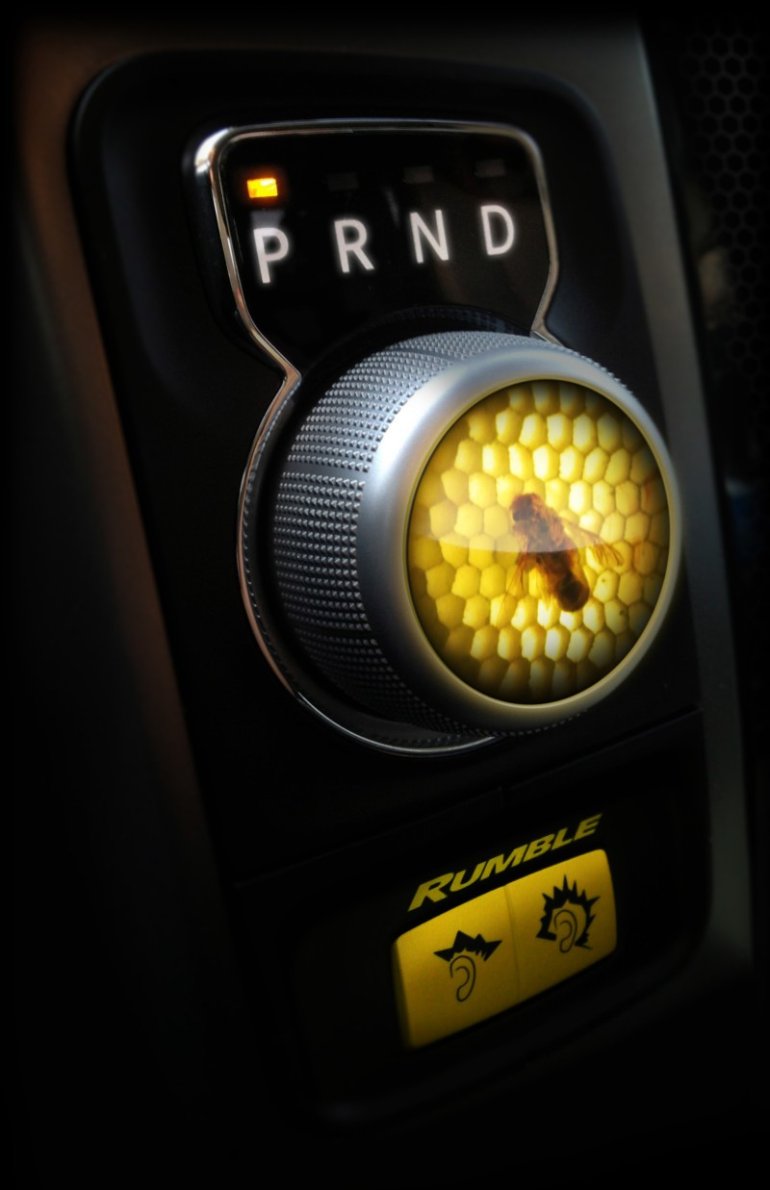 The second teaser image shows the gear selector of the car. The rotary dial has what looks like an entrapped bumble bee that supports the name of the concept. Below the rotary dial you can see a pair of buttons which appears to amplify the car's exhaust note.
The company has not revealed the technical specifications of the pickup yet, but expect power to come from a big and powerful HEMI gasoline engine. The performance grade would be a level higher than the regular Rams.
The Ram Rumble Bee concept will make its debut at the Woodward Dream Cruise that is scheduled to start today. The annual event is expected to attract around 1.5 million people and 40,000 vehicles from across the US.