Seeing the leaked images, our design artist, Shoeb, has made this digital rendering of the Proton P2-30A global hatchback. Note that this is the internal codename for the car, and the commercial name, which is unknown for now, has been decided by a contest that took place in Malaysia last year.
At the front, the car gets a large trapezoidal grille in the bumper with integrated LED daytime running lights and a sleek chrome grille connecting the headlights. The headlights are equipped with projector lamps and sport clear lenses.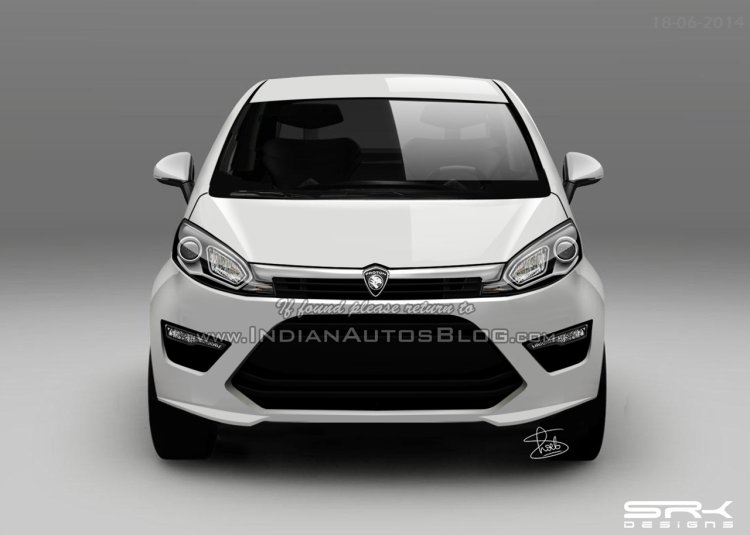 The global hatchback from the ailing Malaysia-based manufacturer will rival established B Segment cars such as the Hyundai i10, Honda Brio and VW Up!. When the car launches in Europe, it will take on the popular VW Up! and Hyundai i10. Hence, its safe to assume that the P2-30A will comply with European emission and safety regulations.
The P2-30A will launch in Malaysia by the end of this year. The local media expect the small Proton to be powered by a petrol engine displacing 1.2- to 1.3-liters. The engine would be paired to manual and automatic gearboxes. The P2-30A is on a similar mission as the Tata Bolt, as the homegrown manufacturer had bled market share to international car makers in Malaysia and currently holds less than 25 percent share.
Proton had reportedly held talks with Hindustan Motors and Renault-Nissan to enter India, without headway. Currently, Proton has no plans to enter the Indian market.