The EV was confirmed for production after it received excellent response at the NAIAS 2015.
General Motors has released pictures of the first prototype of the Chevrolet Bolt that it has confirmed for production. The images show the camouflaged model mirroring the shape of the Chevrolet Bolt Concept that was revealed in January at the Detroit Auto Show 2015 (NAIAS 2015).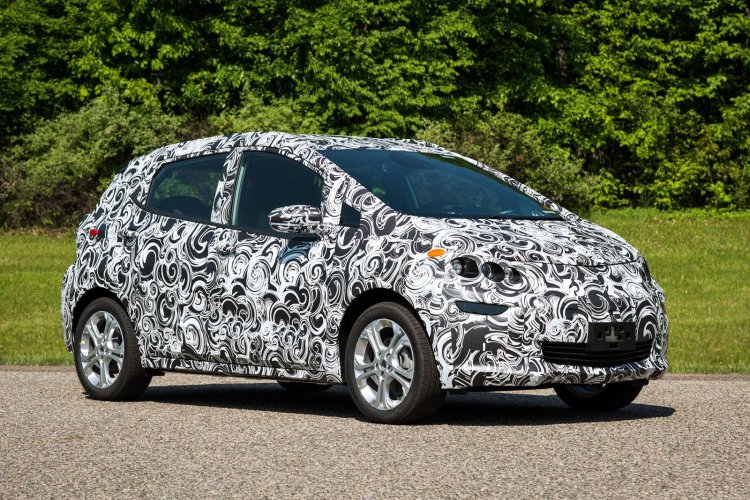 In a brief statement, the company says it is "bringing electric vehicles to the masses" and is "committed to providing technology solutions that simplify customers' lives and make driving fun."
Chevrolet has made a big commitment to electrification of vehicles globally this year. In these six months, the company has launched or showcased the 2016 Volt, Malibu Hybrid, FNR Concept and the Bolt EV.
Terming the Bolt as "the game-changing, next-generation all-electric vehicle", the company reaffirms its commitment to offer the hatchback with a range of more than 321.86 km (GM-estimated) and a target price of about $30,000 (INR 19.08 lakhs), about half of what Tesla charges for Model S, the cheapest electric car currently offering a comparable range. GM is yet to commit to the Bolt's launch date, but web reports claim it will be produced from October 2016 at the Orion Township assembly plant in Michigan, and go on sale that year or in early 2017 in the USA.
[Youtube direct link]