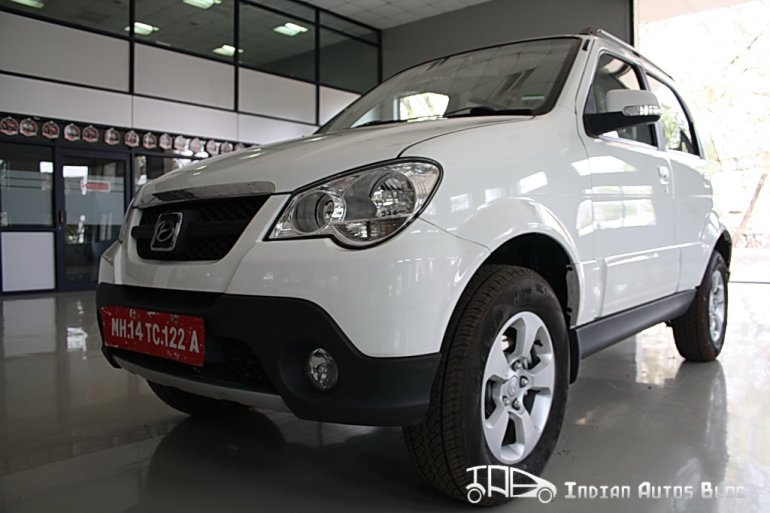 The compact SUV war may have not started yet as we are all awaiting the launch of the Duster and EcoSport. But other contenders have already started to creep their way to the market.
Believe it or not, the compact SUV era (even if it does not become a success) will owe its root to the Premier Rio.
It will go down in history that the brainwave of introducing of a compact SUV for the Indian masses first hit Premier Automobiles. However, the Premier Rio cannot be considered as a successful product, well at least not now.
The chief reason is that the diesel Premier Rio is not BSIV compliant which means that it cannot be sold in metropolitan cities which are technically the hunting grounds for compact SUVs. However, Premier is aware of the Rio's Achilles heel and is developing a 1.3L Multi-jet version of the Rio to be sold in metro areas.
The company had officially confirmed back during the Auto Expo that the Premier Rio Multijet version will be available in dealerships by April 2012. In this month's company magazine, Premier brings the topic up once again and assures its guests and employees that the 1.3-Multijet version is on track.
However, nowadays, it's not only about the product. It is also about reach and after sales. So Premier is working hard on expanding its dealership before launching the Multi-jet version. The automaker already has 50 dealerships and is expanding the grand total to 80 by June 2012. There will be:
2 new dealerships in the East Zone
4 new dealership in the South Zone
10 new dealerships in the North Zone
And 9 new dealerships in the West Zone.
Premier official after sales service called the 'Premier Authorized Services Station' will also be ramped up to 200 new service centers by June. And by December 2012, the company plans to have 100 dealerships and 300 service centers.
Additionally, the company has tied up with 'IndiaAssistance' to provide 24X7 breakdown services to any part of the country.