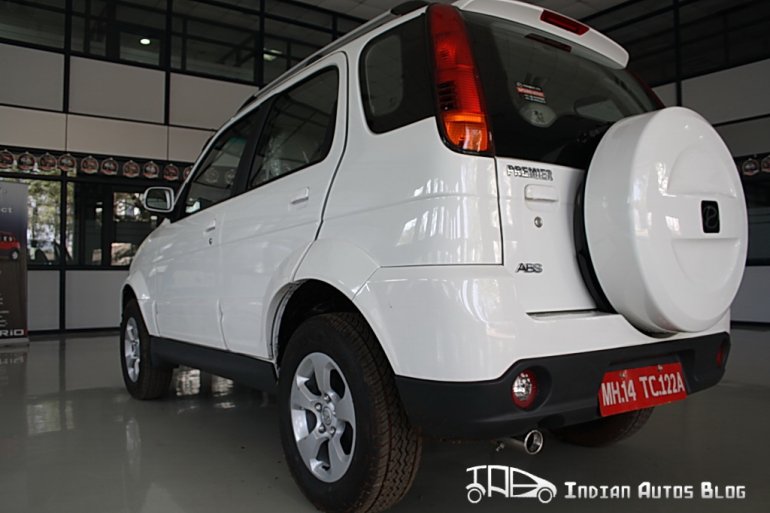 If you have read our review of the Premier Rio, you would be aware of the fact that the diesel variant cannot be sold in BSIV markets because of emissions norms. However, Premier made it quite clear that it is in talks with its long lost partner Fiat to procure the fabulous MultiJet engine for its compact SUV.
But we were not quite sure whether it will get the 75 bhp version of the Multijet or the more powerful 90 bhp one. However, Fiat India's CEO Rajeev Kapoor has accidentally spilled the beans of the Rio's Multijet mystery. While speaking to PTI, Rajeev Kapoor mentioned that Fiat India is currently in talks with Premier to supply the 1.3 litre Multijet, 75 bhp engine.
But when it comes to SUVs (especially diesel ones) the torque figures are more important. We have a strong feeling that Premier will bump the torque output of the Multijet before plonking it into the Rio. Of course, the Multijet diesel is the most successful diesel engine in India being used by Maruti Suzuki, Tata Motors and Fiat itself.
The Smartech diesel which comes from GM India's stable is also a based on the similar lines of Fiat's Multijet. The three-cylinder unit propelling the Beat could be used by Maruti Suzuki on smaller hatchbacks in the future.
The Premier Rio Multijet will hopefully be able to attract more sales numbers once it gets the right engine. Premier Auto promised that the Multijet powered Premier Rio will grace showrooms by the end of this month. The automaker has already started bolstering its presence to support the Rio.
[Source: news24online.com]