The Porsche 911 50th Anniversary Edition is being shown at the 2013 Frankfurt Motor Show and as the name suggests, it celebrates half-a-century of the rear engined sportscar. At the same motor show in 1963, this Stuttgart-based car maker debuted the first generation 911 (the 901).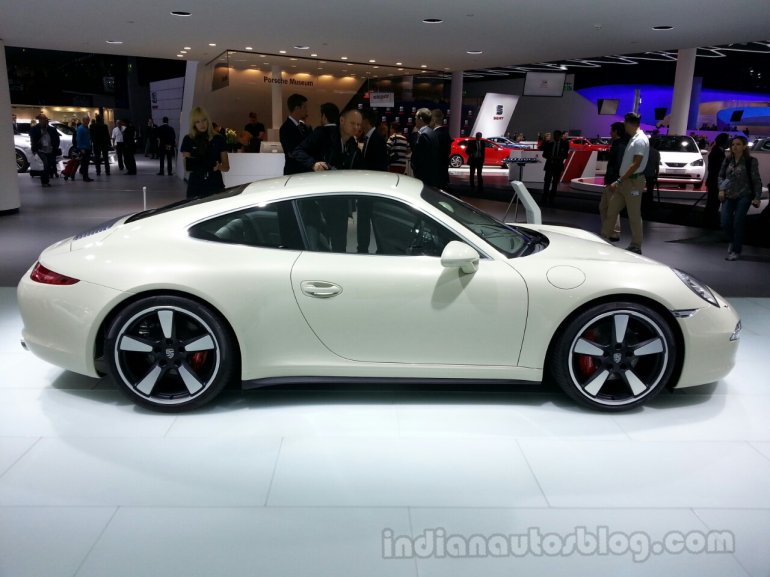 The 911 50th Anniversary Edition will be available in two unique colors - a dark graphite grey and a light geyser grey metallic. In case you're unable to spot this 50th Anniversary Edition based on the new colors, you should look for a 'two-tone 3D-effect' badge on the rear lid with the numbers "911 50".
And even though a wider body is only used for the all wheel drive Porsches, the 911 50th Anniversary Edition with its rear wheel drive, gets it anyway.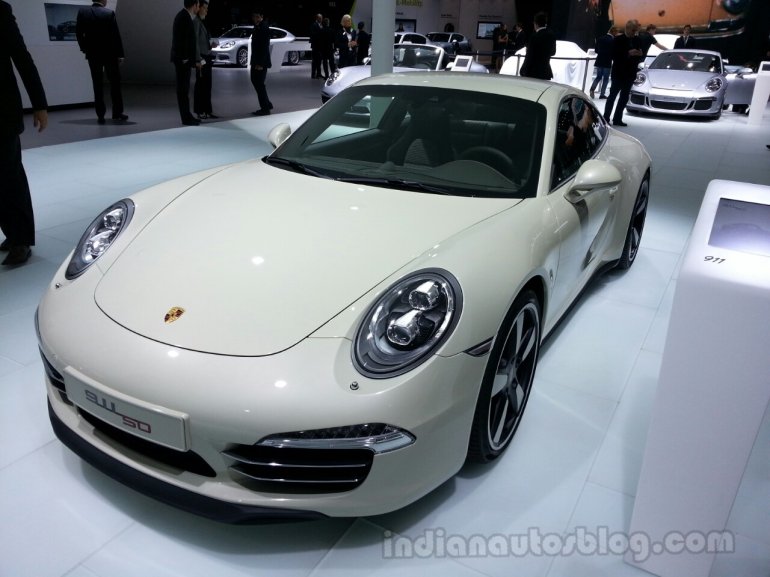 Porsche has also used this logo on the headrest, tachometer, aluminium door plates and the cup holder panel and you also get the number of the limited edition vehicle (eg - 1/1963) in the interior. Other additions include a high-gloss window frame and 'sport' design wing mirrors.
Porsche will be building only 1963 units of this 50th Anniversary Edition so that makes it quite exclusive. The prices for the United States have been announced from USD 124,100 (INR 81.4 lakhs), excluding a USD 950 delivery charge.
Porsche 911 50th Anniversary Edition Image Gallery
Porsche 911 50th Anniversary Edition introduced at the Frankfurt Motor Show
[Can't see the press release here? Head over to Scribd]