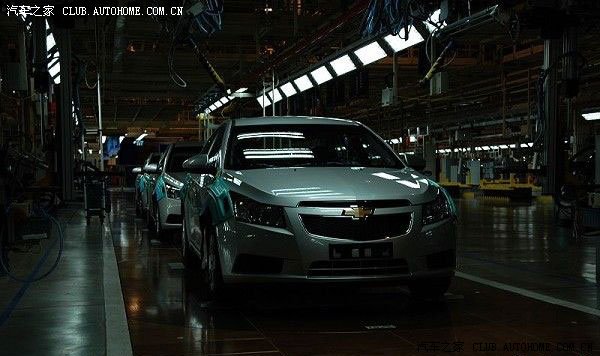 The Chevrolet Cruze, which continues to make headlines after its debut in Paris last year is undoubtedly the most anticipated car in India in 2009. It is expected to make an appearance likely in December 2009 or early 2010 and will replace the aging Optra or might be positioned above it. It made it to its first production line in Korea last year, and sells there as the Daewoo Lacetti Premiere.
The Cruze will come in China with a 1.8 litre petrol engine is expected to replace the aging Lacetti, but as the Lacetti is under the Buick brand in China, it appears that the Cruze will stay a Chevrolet.
Here are some images of the recently opened Shenyang Chevy factory in China, courtesy of China Car Times. Work on GM's Shenyang factory began in 2005, and was completed within time frame of three years, the factories main focus is on higher quality, and 'green production.' The factory lies on 136,000 sq meters of land, and 26.7 billion RMB has been invested in its construction, making it one of the largest GM factories in China, with a production capacity of 150,000 cars per year.
Chevrolet Cruze Chinese Factory Images