Italian two- and three-wheeler manufacturer Piaggio is working on two versions of the NT3 small car, Financial Express reports. The NT3 is a three seater developed for emerging markets.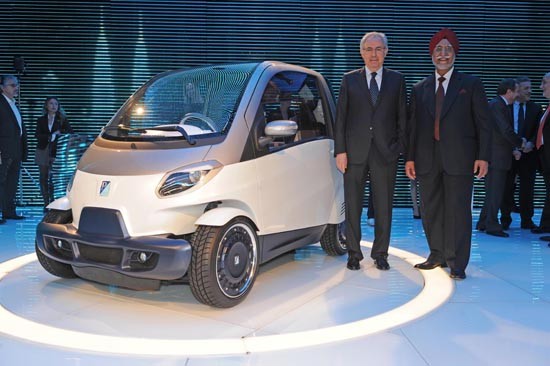 Apart from personal mobility, a derivative for the commercial vehicle segment on the same platform is being planned.
Ravi Chopra, chairman and managing director, Piaggio Vehicles -
The demand for small cars will be large in the densely populated countries and cities. These cars will also will be able to travel to places where the road infrastructure is not the best.
Mr Chopra noted that the application movement (commercial vehicle) will be the future generation Ape. The concepts shown, which will translate into real-life vehicles could use a combination of a Vespa and Ape architecture.
Mr Chopra added -
Our investments in Baramati plant (in North India) are targeted towards preparing for future. The engine facility is set up with the idea that the company can engineer its own four-wheeler engines and to create a hub for these diesel engines that can cater to Piaggio's global requirements.
Mr Chopra has cited that the NT3 can be manufactured in India and sold through either its existing dealer network or through a stand-alone network exclusive to passenger vehicles. At present, the company manufactures engines up to 1.2-liters at Baramati.
Different powertrains will be fitted to this small vehicle. The 2.4 meter long NT3 will have 200cc and 300cc engines. The vehicle will attain a top speed of 80kph and 60kph respectively. An electric powertrain in addition, is also being planned.
Video - Piaggio NT3 Concepts
Source - FinancialExpress.com