Tata Motors has confirmed its participation at the Geneva Motor Show this week with a three-door, four-seat concept car. The micro car will be about 3m in length, but engineered to provide maximum space. This could be Tata Motors' calling car for Europe, but not before 2013, if they decide to commercialize it.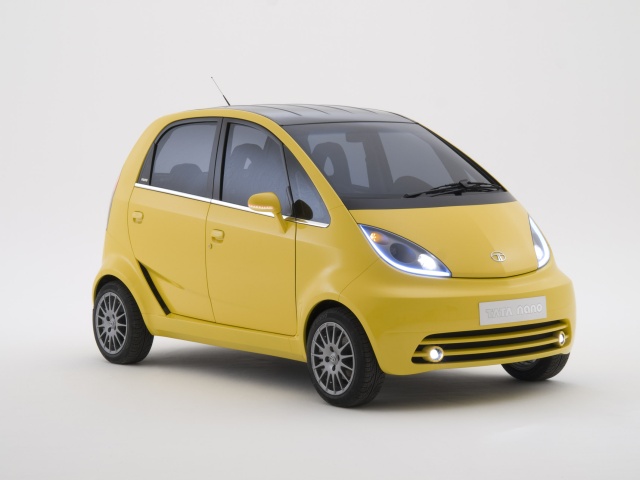 Tata Nano Europa concept from Geneva 2009
Carl-Peter Forster, chief executive, Tata Motors -
The idea of a compact car with a lot of space for Europe is clearly an interesting idea
There is no word on the propulsion systems, a battery or a hybrid powertrain is a good choice for such a compact car which is also designed for Europe.
Tata had earlier said it was working on European and American versions of the Nano and during its launch in 2009, it said the US-spec vehicle was only two years away.
If Tata plans to manufacture the micro concept instead for developed countries, it would not use the Nano name. No final decision has been reached on this small car's production, specifications or price which could be connected to Project Dolphin, a sub-Indica product slotting right above the Nano.
The micro concept needs 5 doors for India. It also needs a compact diesel engine if it intends to sell them in plenty.
Source - FT.com