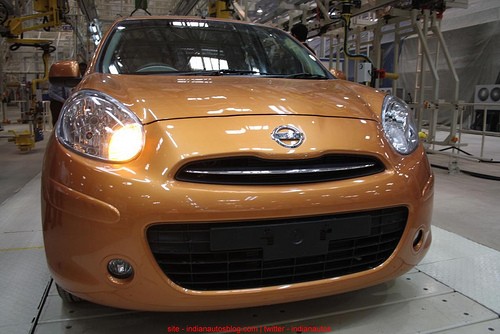 Nissan will unveil its first locally made car, Micra, in a function that will be held on the 14th evening in Delhi.
Nissan has put the Micra on display in showrooms since the end of May and is gauging customer response. It has registered over 1,500 bookings for the car and hasn't yet allocated test drive vehicles.
It is early days for Nissan who as a company is learning the likes and dislikes of the Indian compact car buyer and has expressed that it will make necessary changes to its products to suit our tastes better. The Nissan Micra is an international model and will be sold in 160 countries across the world.