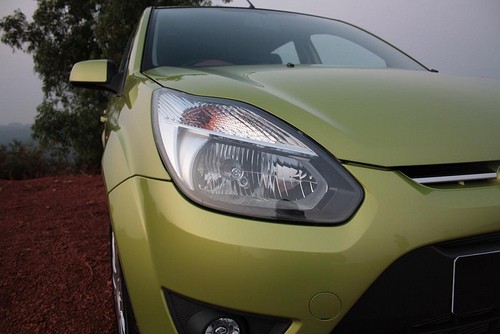 Managing Director of Ford India Mr.Michael Boneham in a chat with DNA, said Ford is working on another small car for the Indian market. Boneham believes in having more than one Ford small car in the Indian market. The company classifies China and India as its growth markets.
Managing Director of Ford India Michael Boneham -
As a policy, we do not develop any car for a single market so this is being developed on a global platform. We need to have multiple products in the small car space.
Earlier this week, we wrote about compact Ecoboost engines being developed in another part of the world. We're also aware of Ford's heavy investment in its Chennai plant to manufacture engines and we sense both these developments are inter-related. We think Ford would continue to use the B-Platform (underpins the Figo) and one derivative of it would be this small car.
The smallest car in Ford's existing international portfolio is the Ka which essentially is a re-skinned Fiat 500. It will be a costly affair to manufacture such a model in India and involves a lot of complications.
Deliveries of the Figo are lagging by 4-6 weeks, with 70% of the sales constituted by the two top-end models.
Source - DNA India