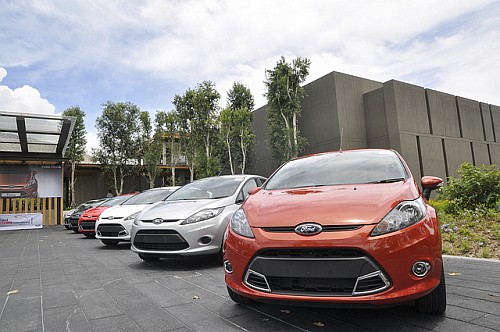 Ford Motor Company will launch 8 new vehicles in India by the middle of the decade. Speaking at the Society of Indian Automobile Manufacturers (SIAM) Conference in New Delhi today, Joe Hinrichs, president of Ford Asia Pacific and Africa (APA), and Michael Boneham, president and managing director, Ford India, however did not reveal the names of the models.
Ford will also export the Figo to 50 new markets including Mexico, North Africa and the Middle East from 2011.
Joe Hinrichs, president of Ford Asia Pacific and Africa (APA) -
We have big plans for India and for this region. As we have seen from the spectacular early success of the Ford Figo, more and more Indian consumers appreciate the fuel efficient, economical, high quality, safe, and fun-to-drive vehicles that Ford offers. This is part of our 'better plan' to bring more and more vehicles from our vast global portfolio to India and other markets in Asia Pacific and Africa.
By 2012, more than 70 percent of the Ford vehicles sold all over the world will be derived from 15 core platforms.
Ford launched the Ford Figo during the first quarter of this year and within 25 weeks, it has sold more than 25,000 of them. The Figo is also exported to South Africa and was launched in Nepal earlier this month.
Source - Driving Ford