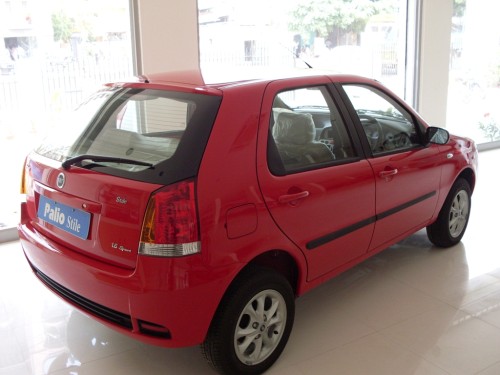 We will undoubtedly miss India's first hot hatch as Fiat has no BS4 plans for it
We've said enough about the Fiat Palio on IAB. We were eagerly anticipating the launch of the refreshed model with slightly more powerful engines.  Our anticipation is a far cry from reality as Fiat dropped a bomb shell when talking to DNA India' correspondent.
Rajeev Kapoor, chief executive officer, Fiat India -
There will be no upgrades for Palio and the current product will continue to sell.
The company spokesperson reaffirmed the decision by saying there was no plan to upgrade the engines to comply to BS4 norms. The Palio is one of the best small cars money can buy in India. However, India fails to agree. Just 50 odd Palios are sold in our country every month, beating some of the luxury cars by a hefty margin.
The Fiat Palio can be bought with a 1.1 or 1.6-liter petrol engine, or a 1.3-liter diesel engine. Fiat is aiming to convert customers looking for Palio in to buying its new bet - the Punto.
While the next generation Palio according to some reports is more than a year away, we wonder if Fiat will ever bring back the Palio name into India's main cities.
Source - DNA Money