No change under the hood.
The Nissan X-Trail Impul Edition has been launched by Edaran Tan Chong Motor (ETCM) in Malaysia at a starting price of RM 149,715.05 (INR 22.57 lakhs) OTR with insurance. The sportier version of the seven-seat SUV is offered in 2WD and 4WD versions. The former is offered with a 2.0-litre engine and the latter with a 2.5-litre engine.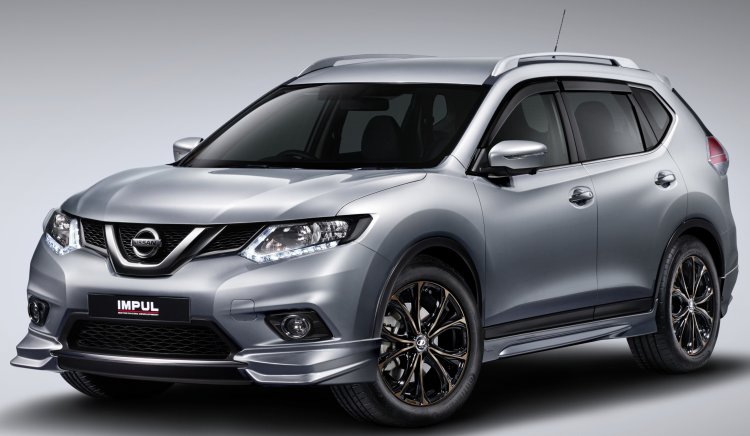 The 2WD variant of the X-Trail Impul Edition is priced at RM 8,648.04 (INR 1.3 lakhs) over the standard version which retails at RM 141,067.01 (INR 21.27 lakhs). The 4WD Impul model is priced at RM 172,516.42 (INR 26.02 lakhs) which is also RM 8,620.48 (INR 1.3 lakhs) over the equivalent regular version.
The cosmetic additions on the Impul Edition can be purchased individually and installed on a standard X-Trail. The complete makeover will cost RM 15,900 (INR 2.39 lakhs). Parts can be ordered individually for a selective upgrade. The pricing of each component is as follows:
Aerokit - front and rear bumper spoilers and side skirts – RM 5,300 (INR 79,947)
18-inch Impul Aura SX-50 alloy wheels (four units) – RM 5,830 (INR 87,941)
Continental MaxContact MC5 tyres – RM 2,756 (INR 41,572)
Impul sport springs – RM 1,060 (INR 15,989)
LED stainless steel kick plates – RM 530 (INR 7,994)
Door visors – RM 424 (INR 6,395)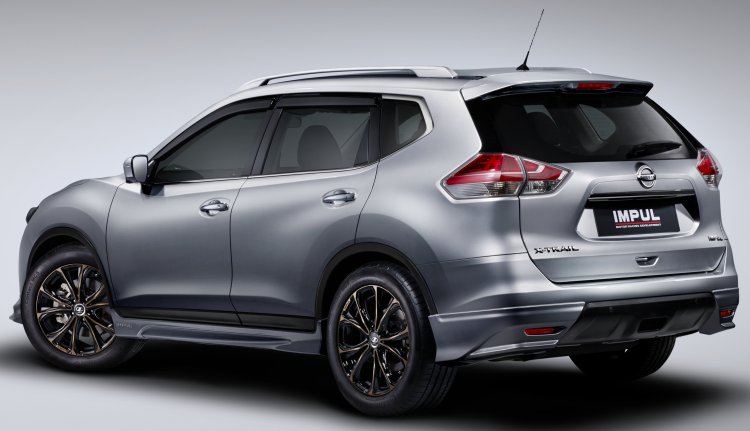 Also Read: 2017 Nissan GT-R (facelift) front and rear – Rendering
The powertrains on the Impul models are unaltered. Therefore, the 2.0-litre MR20DD direct injection petrol engine produces the same 144 PS at 6,000 rpm and 200 Nm at 4,400 rpm. Likewise, the 2.5-litre QR25DE-k2 DOHC gasoline engine produces the same 171 PS at 6,000 rpm and 233 Nm at 4,000. Both the motors are offered with the stock Xtronic CVT.
For the Indian market, Nissan India is reported to launch the X-Trail as a hybrid at the Auto Expo 2016.