We all know that Nissan is burning the midnight oil to get its own version of the super hit Renault Duster as soon as possible.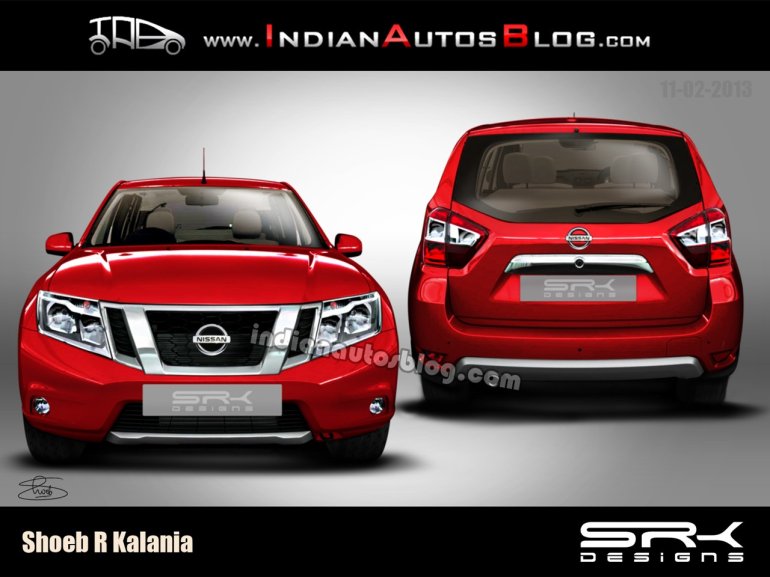 Autocarindia.com reports that the crossover is named as Nissan Terrano. Well Terrano is not a brand new name. Nissan used to sell a mid-size SUV by that name from 1993 to 2006. The old SUV spent its entire lifespan without undergoing any major changes.
The 2014 Nissan Terrano as we know it, will not be a mere badge changing exercise. The Nissan's version will feature significant change in terms of sheet metal design compared to the Renault Duster. However, Nissan attempts to save costs by retaining the interior, of course with the Nissan badge on the steering wheel.
Contradictory to the previous expectations, Autocarindia.com reports that the Nissan Terrano will be costlier than the Renault Duster by Rs. 50,000 to Rs. 70,000. Technically Nissan is borrowing the Duster from Renault and hence needs to pay a hefty royalty for it!
The car will use the same powertrain options as the Duster. The 1.5 litre K9k engine will spearhead the proceedings but given that the Terrano will be positioned above the Duster, we expect only the 110PS version of this engine to be available. The Duster also offers 85PS version of the motor for those who are on a strict budget.
The Nissan Terrano is given priority right now and we won't be surprised if the company manages to launch the vehicle by this year's festive season! Considering that Nissan has opted a name that was known internationally, there are chances that we could see the Terrano being exported to overseas markets at a later stage.
[Source: Autocarindia.com]