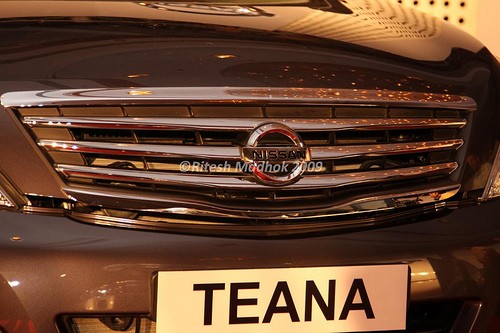 Nissan Teana could go from CBU to CKD in India very soon
Nissan India, which sells Teana (sedan) and X-Trail (sports utility vehicle) as completely built units (CBU) is considering local assembly of these vehicles to bring down the price and gain market share.
Nissan had sold only 200-300 cars last year and during the joint venture press conference in Chennai a couple of weeks back, Carlos Ghosn, CEO Renault-Nissan said he was not surprised as these cars were not locally sourced or manufactured. He also said the high duties levied on imported models did not help one bit.
Gilles Normand, corporate vice-president, Nissan Motor Company (India, Africa and Middle East Region) -
We are considering the possibility of producing or locally assembling Teana and X-Trail in India soon. If we want to increase our share in the market we will have to reduce the price of our products and gain volumes.
DNA Money reports the cost of Teana will come down from Rs 25 lakh at present to Rs 18 lakh if Nissan adopts the CBU route. The X-Trail's price would come down by up to 28%, the report adds.
Nissan X-Trail Image Slideshow
can't see anything above? visit the Nissan X-Trail Image Gallery directly
Nissan Teana Image Slideshow
can't see anything above? visit the Nissan Teana Image Gallery directly
Source - DNA Money