Nissan displayed a Nismo powered concept of the 2014 Sentra (Sylphy in other countries) at the LA Motor Show, that is likely to launch in the coming months or years.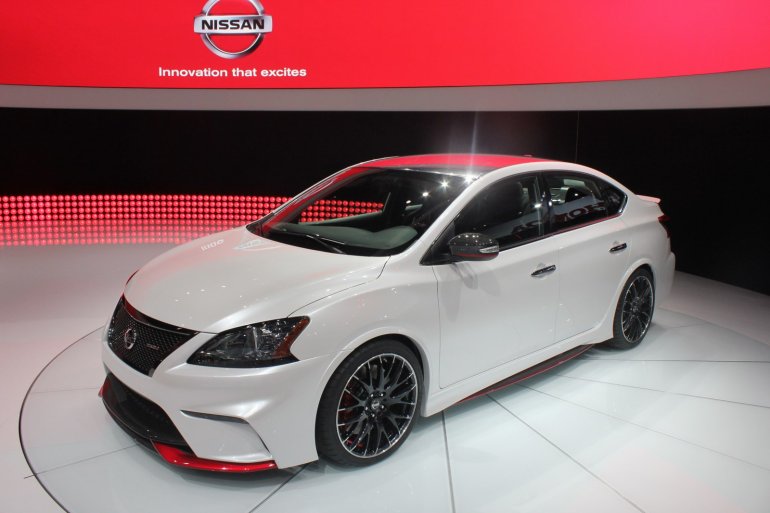 Nismo's concept is based completely on the production 2014 Sentra. A 1.8 liter direct injection turbocharged engine sends out more than 240 bhp and 325 Nm of torque and is mated to a six-speed manual transmission.
Changes from the 2014 production model include a Nismo-tuned suspension, steering and transmission and engaging motorcycle-style cockpit, apart from a race-inspired exterior.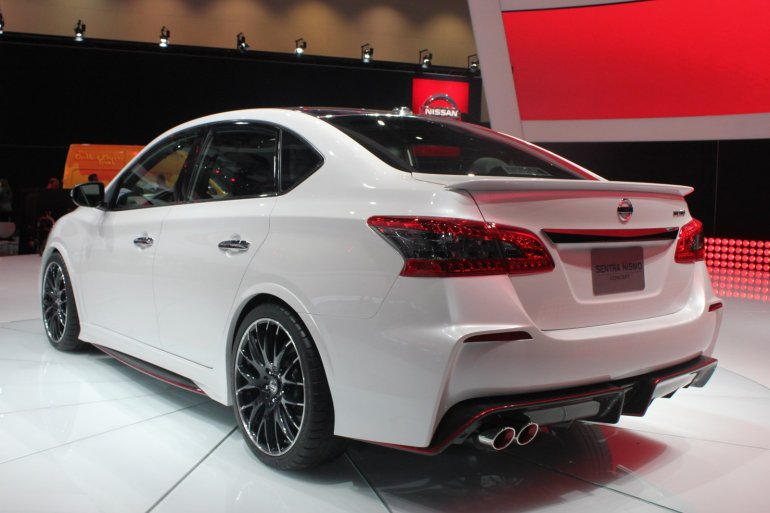 The Sentra Nismo also gets a limited slip differential to help with road grip. The 2014 Sentra's suspensions - strut at front and torsion beam on the rear - receive the Nismo treatment, enhanced with performance shocks and springs. The wheels are upgraded to 19-inch alluminium rims.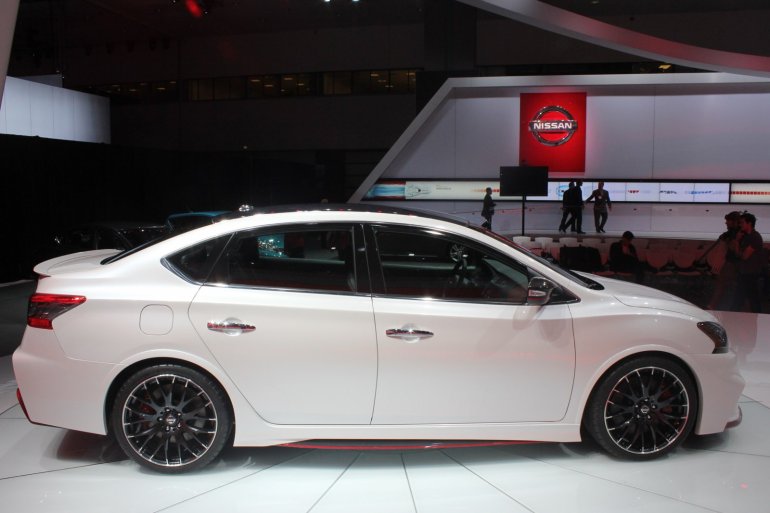 "Fans have asked that we bring back a high-performance Sentra straight from the factory, just like in generations past," said Nissan Vice President of Product Planning, Pierre Loing. "With NISMO, our in-house motorsports arm already producing versions of the 370Z NISMO, JUKE NISMO, JUKE NISMO RS and upcoming GT-R NISMO, we wanted to demonstrate where we could go in the future."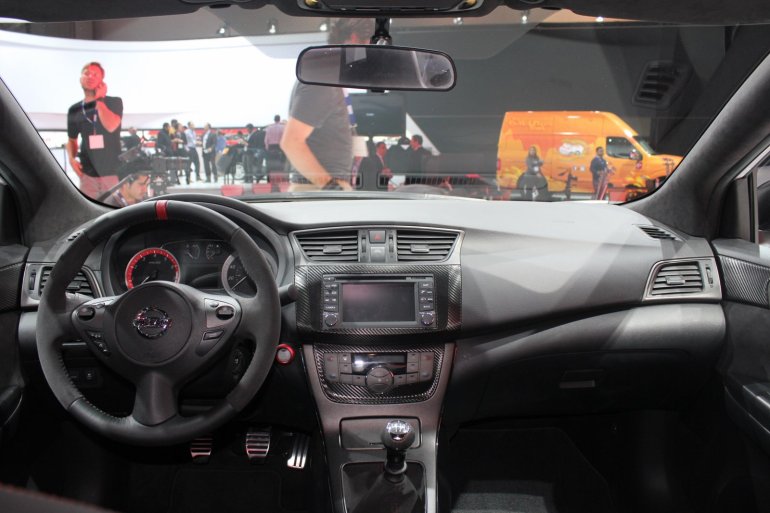 More details available in the press release attached below.
Nissan Sentra Nismo Concept - Image Gallery
Nissan Sentra Nismo Concept - Press Release
[Can't see the press release here? Head over to Slideshare]