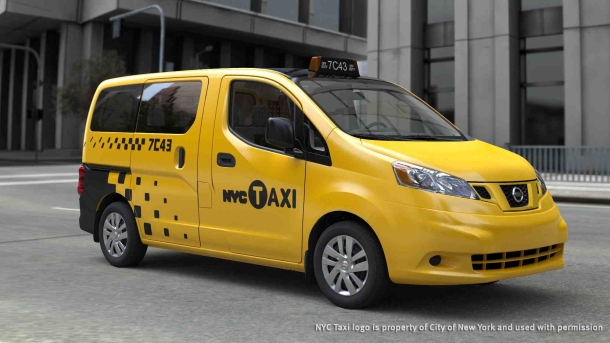 The instantly recognizable Ford Crown Victorias fill up New York city' sky scraper-filled landscape. NY citizens are bound to have used them at one time or another.
The sad news is these iconic vehicles are reaching the end of the road as NY gets ready to say hello to its next generation taxi - the Nissan NV200. Yeah, it's the vehicle India' expecting to take on the Toyota Innova or probably put an end to its dominance.
NYC Mayor Michael Bloomberg announced the Nissan NV200 has triumphed over the homegrown Ford Transit in the "Taxi of Tomorrow" competition, the objective of which was finding a replacement for the Crown Victoria.
The favorable result for Nissan result means it now has exclusive rights to replace the 13,000 yellow cabs in the city. They will have to do it stage by stage, not before it fixes this problem - the NV200 isn't sold in the US. The American spec NV200 need to be readied to meet the end-2013 deadline.
The NV200 for America will be built in Mexico with a 2.0-liter petrol engine. In India we expect Nissan to use the Micra' 1.5-liter diesel engine with power output boosted to 100bhp.
Source - news.CNET.com