Nissan is showcasing the Nissan Navara EnGuard Concept and Nissan Navara Black Edition at the 2016 Thai Motor Expo. Here are the special Nissan Navara models' live images from the show.
Nissan Navara EnGuard Concept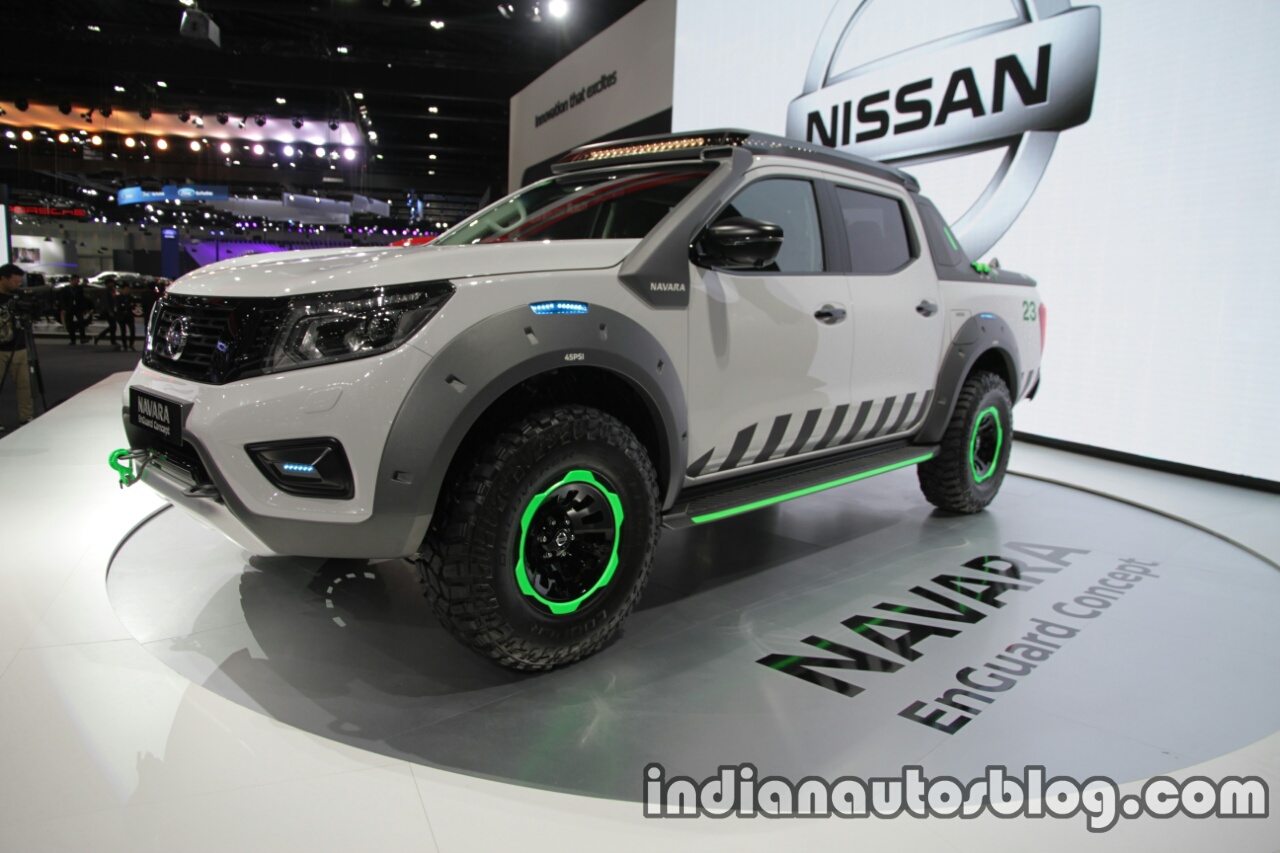 The Nissan Navara EnGuard Concept is an emergency rescue concept. It is based on the Navara Double Cab Tekna and has been designed to be capable of operating in harsh and extreme environments. The concept packs the equipment necessary during emergency and disaster recovery work, including a drone. Not just that, it is also the company's first vehicle featuring a prototype portable battery pack.
There are 2 battery packs onboard which charge when docked, using power generated by the 190 PS 2.3-litre twin-turbo diesel engine. The portable battery packs are designed to provide an efficient alternative to a petrol generator and have two charging and five output sockets. They could be used in rescue environment to operate specialist cutting or heavy-lifting equipment. There are various such utilitarian features of this concept, all aimed at making emergency situations easier to handle.
Nissan Navara Black Edition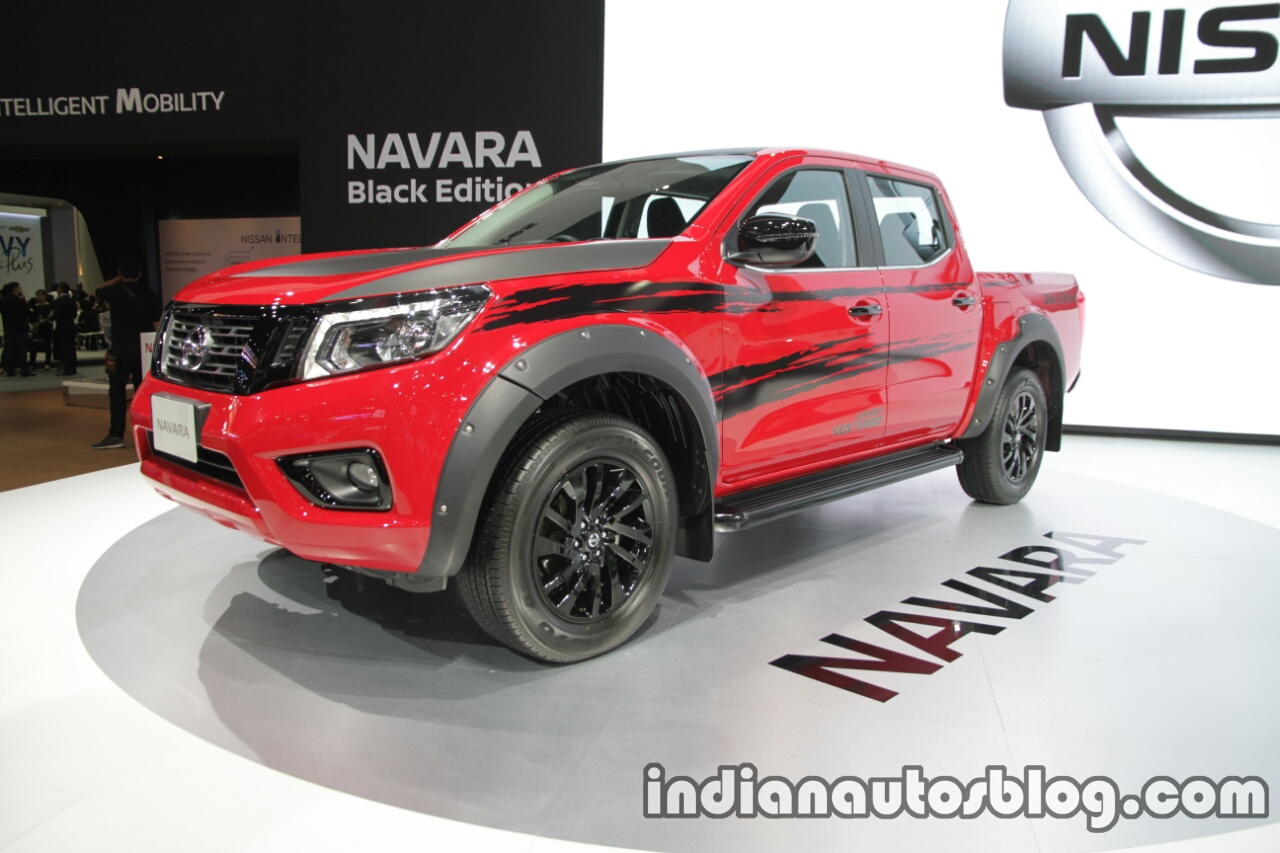 The Nissan Navara Black Edition features a red exterior paint with black and grey graphics, black grille inserts, black fog lamp enclosures, flared fenders, black exterior mirror caps, black door handles, black side steps, black alloy wheels and such other styling enhancements to differ from the standard variant.
Nissan Navara EnGuard Concept at Thai Motor Expo - Image Gallery