Nissan has gone a bit mental, albeit in the good way. They've finally realized that performance oriented small cars like the Micra (sold as Nissan March in Thailand and Japan) and the Sunny (Almera/Versa) are exactly what the world needs at this moment and thanks to their in-house tuning, NISMO, and their general experience in motorsports, they can do a pretty good job.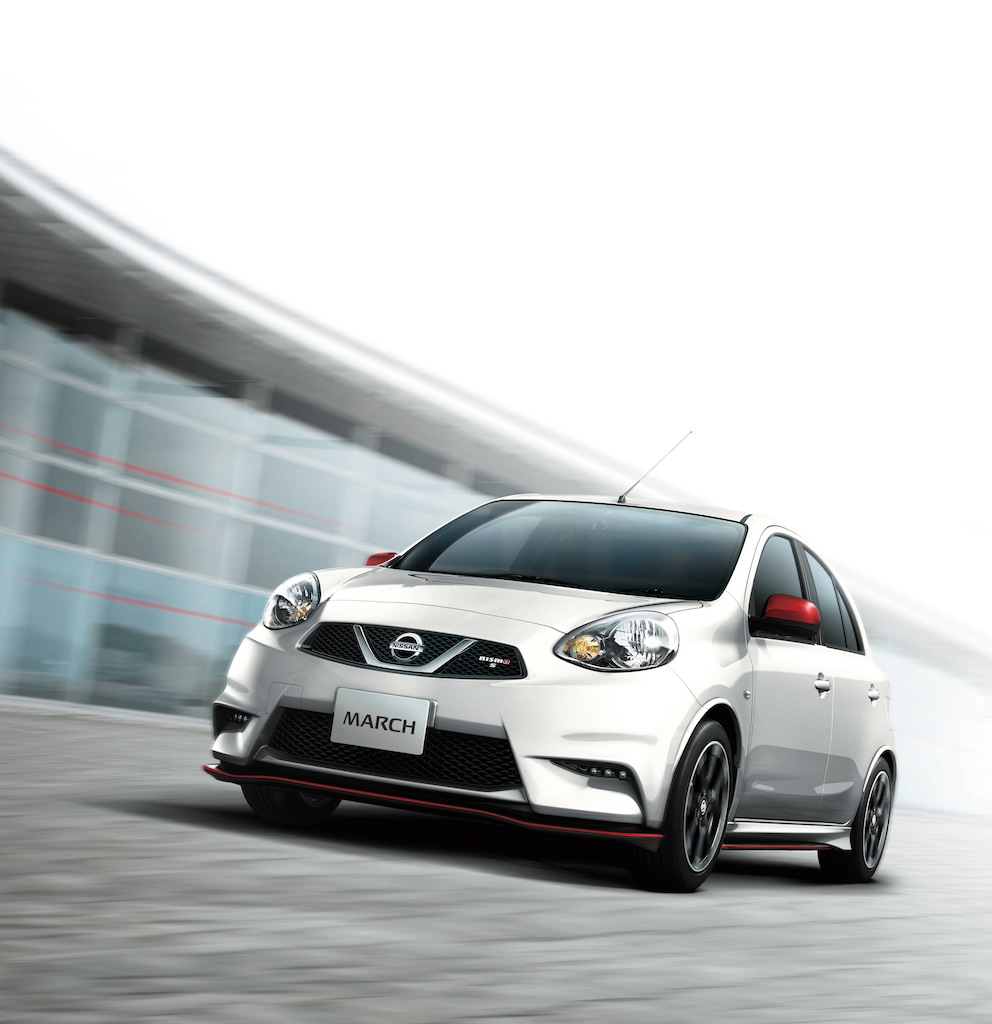 After announcing the Nissan Sunny NISMO for Malaysia, we now hear about the Nissan Micra/March NISMO that is due to go on sale in Japan very soon.
On the outside
The Micra NISMO gets a "motorsports inspired aerodynamics design" according to Nissan. They even say that the aero of the Micra has been 'honed' through the GT-R's involvement in the Super GT series. Thanks to all this scientific stuff, the Micra NISMO achieves zero-lift and as a result the small car is expected to stick on the road like chewing gum.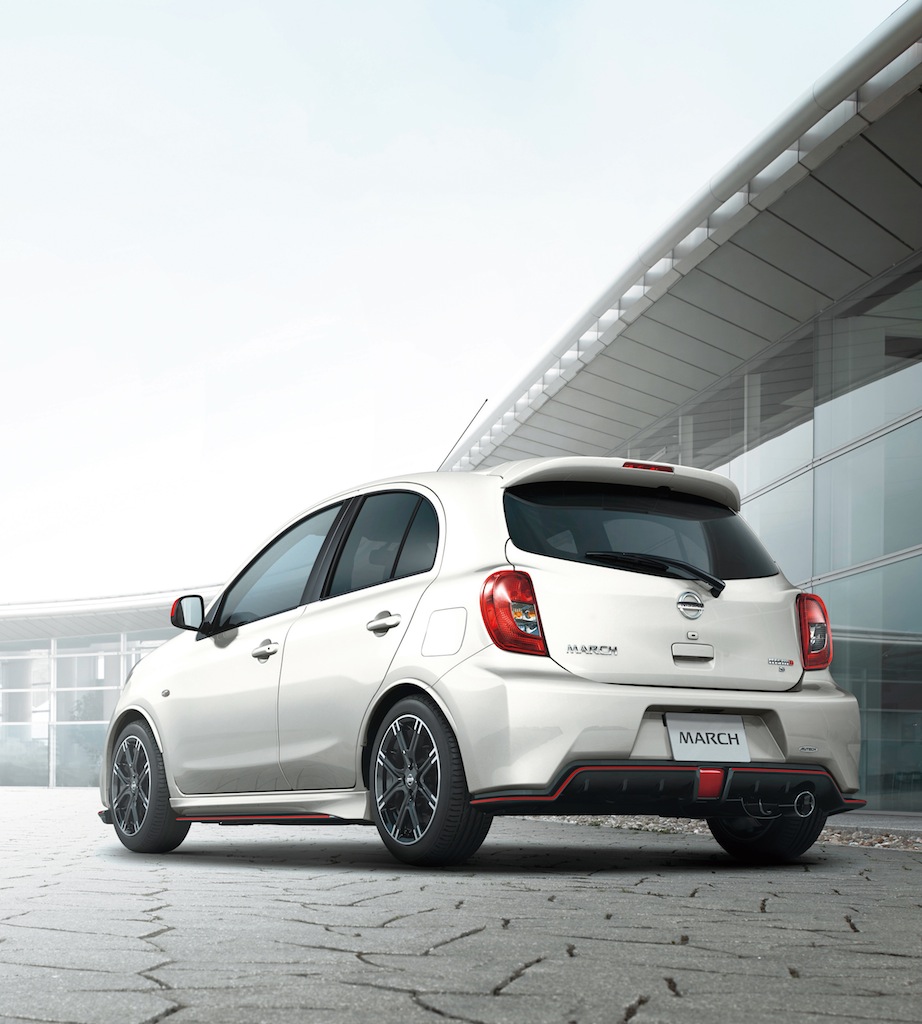 How did they do this?
The front bumper is pretty special with the edge of the center part raised to 'catch the wind' and as a result generate downforce. A special roof spoiler with 'optimized length and angle' and a specially designed rear bumper reduce air resistance.
Plus, you also get special NISMO badges all around which you can show your friends and make them jealous!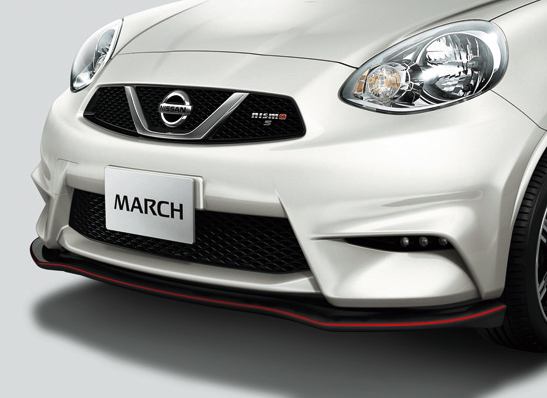 You can gets yours in While, Silver or Black.
More on Page 2
Interiors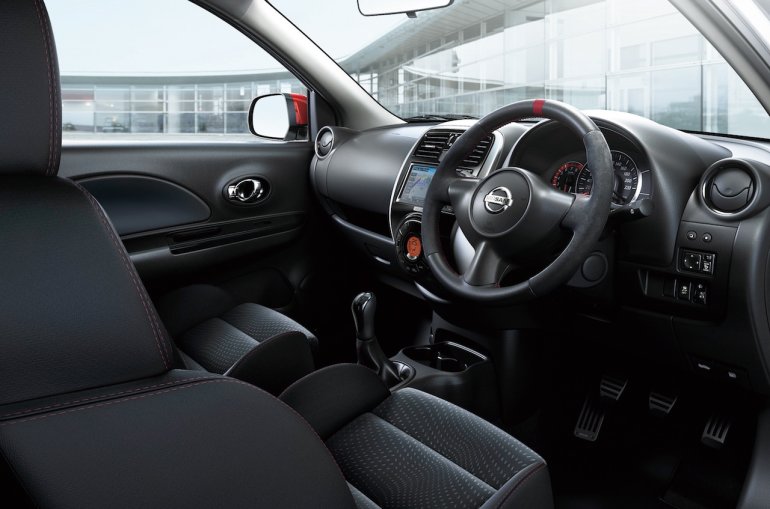 On the inside, you can find a lot of Alcantara on the steering wheel to give you a sporty feel. Otherwise, the cabin is pretty much the same with the odd NISMO badge finding space here and there. The seats get some contrast stitching and overall, the NISMO Micra looks the part inside and out.
How does it go faster and better?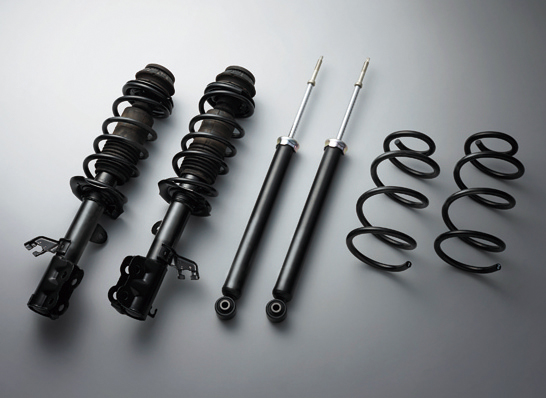 The Micra NISMO gets a retuned chassis and an enhanced steering wheel which has been tuned for 'aggressive driving'. It even rides on special Bridgestone Potenza (205/45 R16).
To increase the rigidity of the car, the NISMO Micra gets a special tunnel stay, front and rear suspension stay and a tail crossbar.
Coming to the engine and gearbox. You get a specially tuned 1.5-liter petrol outputting 116PS of power and 156Nm of torque. It is mated to a 5-speed manual transmission. You also get a special exhaust and brake system. Optionally, you can also spec the Nissan X-TRONIC CVT.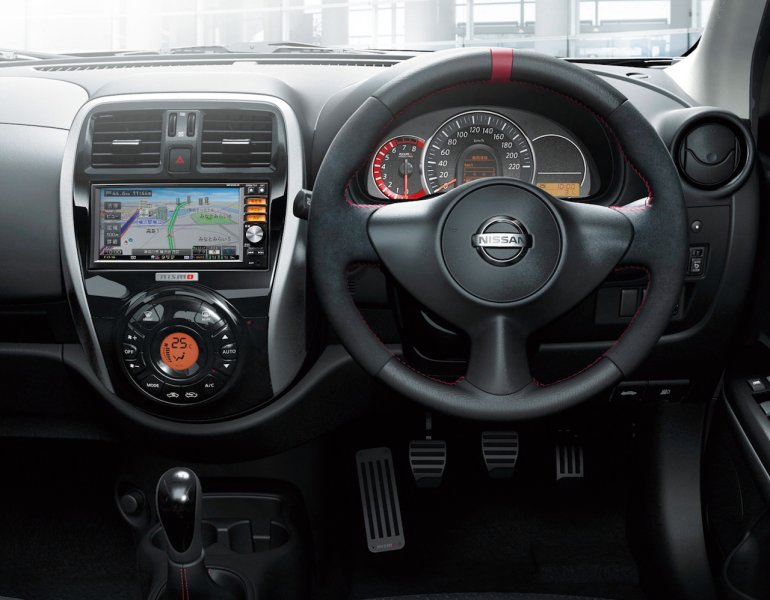 The Cost
The CVT NISMO Micra costs 1,540,350 Yen (INR 9.44 lakhs) while the manual costs 1,770,300 Yen (INR 10.85 lakhs).
Image Gallery on the next page.
Nissan Micra/March NISMO Image Gallery
Head to the next page for the Press Release.
Nissan Micra/March NISMO Press Release
[Head to Scribd if you're unable to view the document above.]