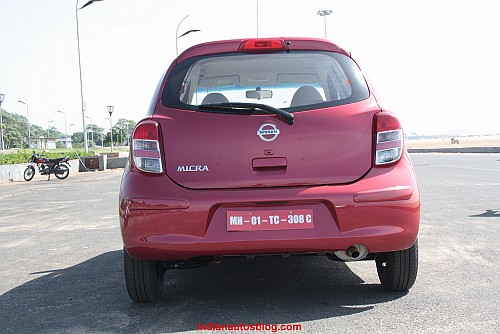 The 3-cylinder Nissan Micra petrol model was launched last week in India and Nissan is gearing up to launch the diesel version next, according to Goa on Wheels.
During our interaction with Nissan officials last month, we understood that the company is preparing a diesel variant and is looking at putting it on the Indian market in the coming months. To the best of our knowledge, no time frames were discussed.
According to Goa On Wheels, Nissan could launch the Micra diesel in November-December 2010. The sedan based on the V-Platform could follow the diesel variant. An automatic transmission model, launched in Thailand recently, is also being discussed for an Indian journey.
Nissan plans to bring in nine models over the next two years and and five of them will be manufactured at the Oragadam facility near Chennai (Micra, Micra-based Sedan, Micra-based MPV and two other models)
Nissan executives in Thailand, according to Just Auto, say the V-Platform sedan would be 4.4 metres long and will not be sold in parts of Europe. The Micra-based MPV could replace the 'Note' globally.
The V-Platform could be made available to Renault who could bring out a range of small cars on it. The next generation Clio is rumored to be based on the V-Platform though there's no official word.
Source - Goa On Wheels