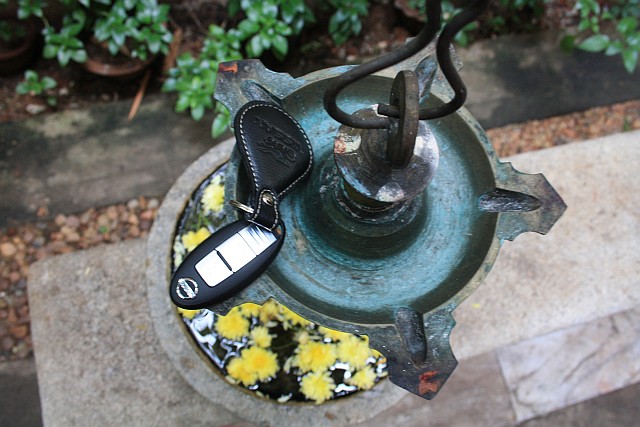 A blue Nissan Micra XV Diesel will help us go around Chennai city for the next couple of days. Having a 1.5-liter diesel engine with a 5-speed manual transmission, the Micra is curvy and reminds me of cartoon characters. Unlike the path-breaking Chevrolet Beat, crisp and formal Volkswagen Polo, the sporty and poised Ford Figo or the simple and straight forward Toyota Etios, the Micra isn't very serious on first glance.
The variant we're driving for the next couple of days won't have the 15 inch wheels, climate control or rear spoiler that feature on the top-end XV Premium.We'll have to stop complaining and enjoy the manual AC and operate the plastic door handles, which don't have chrome covering.
The Micra is not a back seat car. In fact hatchbacks were never meant to be back seat cars. They are designed for city commuters on a budget. They help drop kids at school, negotiate congestion, and haul a few shopping bags.
I've driven the Micra for less than a couple of kilometers now.  Its compact dimensions and light steering will impress women at first contact.
The Micra hasn't exactly set the sales chart on fire in India. With just Ranbir Kapoor posing alongside and a growing dealer network (currently stands at 21), Nissan is still understanding what India likes. For example, Nissan didn't choose to offer the diesel variants on the lower trims trim since 65% of the bookings for the petrol were for the top-end models. It is in the process of understanding the market and one shouldn't expect anything special from them yet.
At 6.5 lakh rupees in Chennai, is the Micra XV diesel a proper alternative to the i20 diesel that's clocking 6-7k units a month? We're going to find out.