Update: YouTube users Relaxee and Anupam Sharma have uploaded a quick walkaround video of the Nissan Leaf and Nissan Note e-Power respectively.
7 December -
Nissan has imported a red-coloured Leaf and an orange-coloured Note e-Power and these were seen in Kerala. According to a report from engineported, these will go on display at Nissan Digital Hub in Technopark Phase III, Yamuna in Thiruvananthapuram.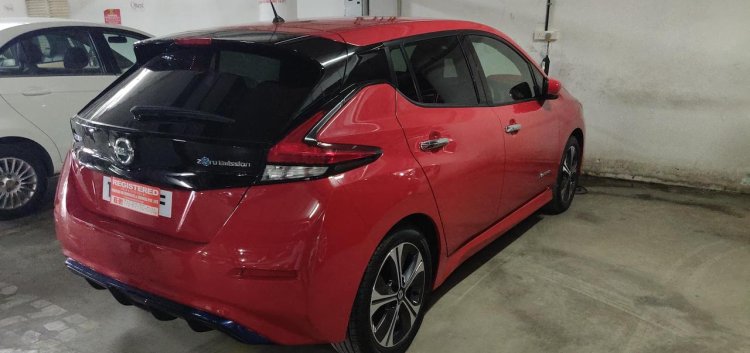 The Nissan Leaf is probably the same unit that was on display at MOVE Summit 2018 in September. The launch is confirmed for FY2018, but with the Kicks already at the starting gate and slated for arrival in January 2019, we see that happening around March. Nissan has wanted to launch the Leaf here since 2009 when the car was in its first generation.
The second-gen Nissan Leaf measures 4,480 mm in length, 1,790 mm in width and 1,540 mm in height. It has a 2,700 mm wheelbase. Powering the globally acclaimed eco car is the new EM57 electric motor that generates 110 kW (150 PS) at 3,283-9,795 rpm and 320 Nm of torque at 0-3,283 rpm. This motor gets its juice from a 40 kWh Li-ion battery that takes 16 hours (using a 3 kW charger)/8 hours (using a 6 kW charger) for full charging. Using a quick charger, 80% charging from alert is achieved in just 40 minutes. The EV has a cruising range of 400 km*.
The Note e-Power is likely the same unit we saw in spy shots from its road testing last year. While the fully imported Nissan Leaf will serve as a technology demonstrator, it is the Note that will appeal to the masses. A launch is under consideration, but we don't expect that before the next full model change. e-Power technology is likely even on the next-gen Nissan Sunny.
The Nissan Note e-Power is form of a series hybrid. It employs the HR12DE 1.2-litre three-cylinder petrol engine (79 PS/103 Nm) and the old EM57 electric motor (of the first generation Nissan Leaf). The combustion engine's only purpose is that of a generator. The electric motor produces 109 PS and 254 Nm of torque. The engine charges a 1.5 kWh battery, which powers the electric motor. There's no need for an external charger.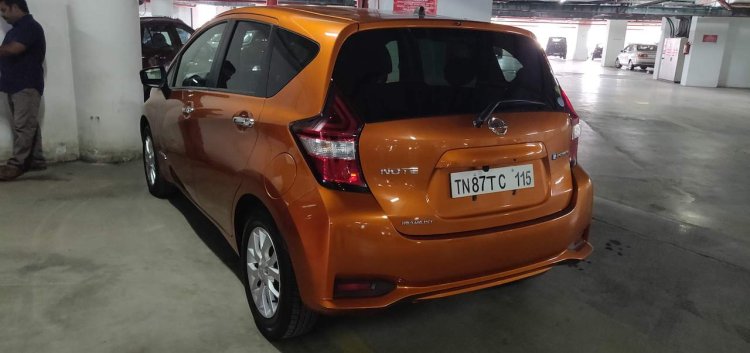 Also Read: Nissan's Thomas Kuehl gung-ho on the idea of e-Power vehicles in India
e-Power gives the driving experience of an EV, although not at the same level of eco-friendliness. The engine is not connected to the wheels, and it always operates at its optimum condition — the result: 30% better fuel efficiency than conventional petrol cars with similar output. The fuel efficiency is comparable to that of leading conventional hybrids. The Nissan Note e-Power has a fuel economy rating of up to 37.2 km/l*.
*JC08 test cycle
[Image Source: engineported.com]