Nissan has announced that it will launch a special edition Juke in the Japanese market. This edition of the Juke will be limited to 300 units only, and will be available for order from December 17th.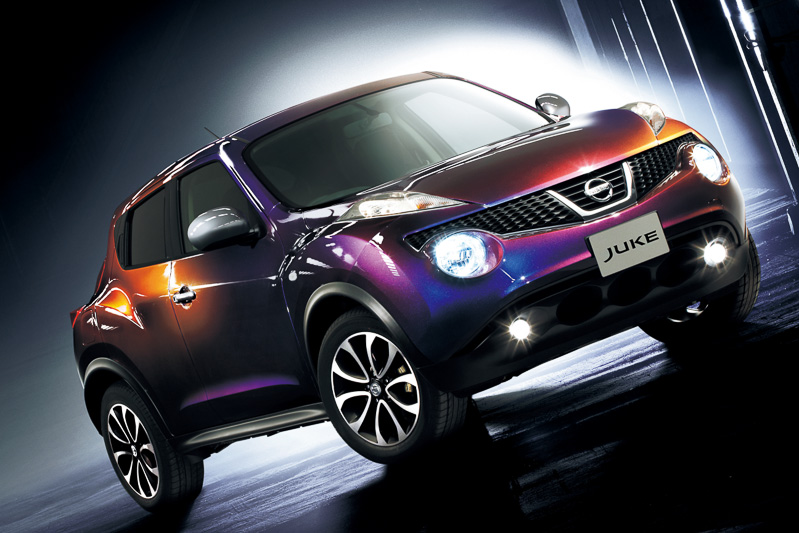 The highlight of this edition is the exterior color. As you can see from these images, the special edition Juke will get a dynamic multicolor, and depending on the light and viewing angle, the observer can notice red, orange, blue and purple colors, according to Nissan.
Nissan have named this exterior color "Midnight Purple IV". It is an advanced version of Midnight Purple III, which was made available to the R34 GT-R.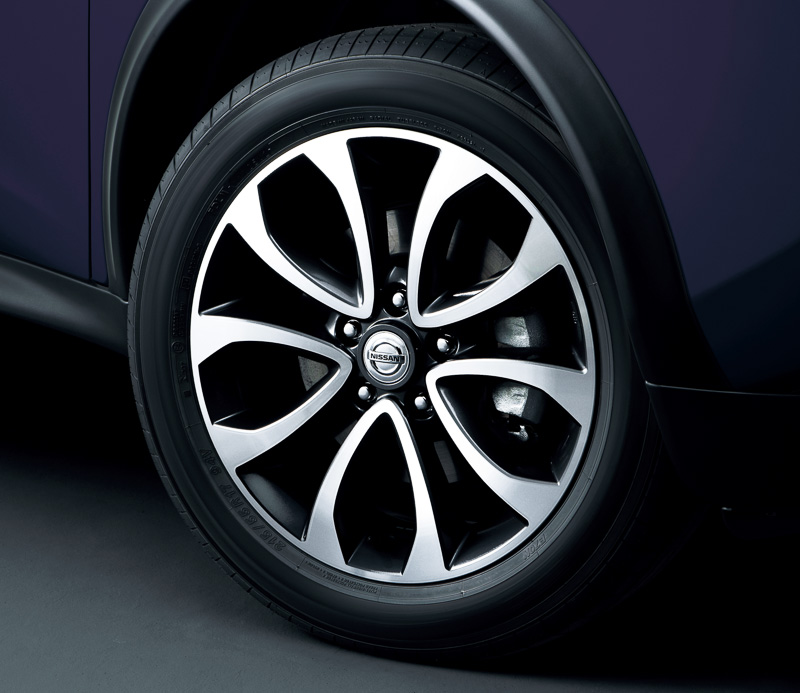 The door mirrors and handles of this edition are painted in a silver color, while the alloy wheels are diamond-finished 17-inch rims.
The Juke special edition will be available in four variants - 15RS, 15RX, 16GT and 16GT Four. The 15 models are powered by the Nissan HR15DE 1.5-liter engine producing 114 PS and 150 Nm of torque. A CVT gearbox sends the power to the front wheels.
The 16 models are powered by Nissan's MR16DDT engine which is a 1.6-liter unit outputting 190 PS and 240 Nm of torque. While the GT is a front-wheel drive variant, the GT Four is an all-wheel drive version.
Prices of the Juke special edition range from 1.72-2.63 million Yen (INR 10.38-15.87 lakhs).
Nissan Juke Special Edition Image Gallery