The Nissan Evalia entered India with the hope of serving up the Innova an ace with a mini car's driving character, extra passenger and luggage space and 50% more fuel efficiency at a fraction of the price.
However the van-like styling didn't evoke the response say the Sunny evoked, and hardly a few thousand examples are on roads today despite being on the market since mid-2012.
In stark contrast to its rivals the Ertiga and the Innova which see sales of 4,500 to 6,000 units every month, the Evalia clocks only about 200 units a month on an average.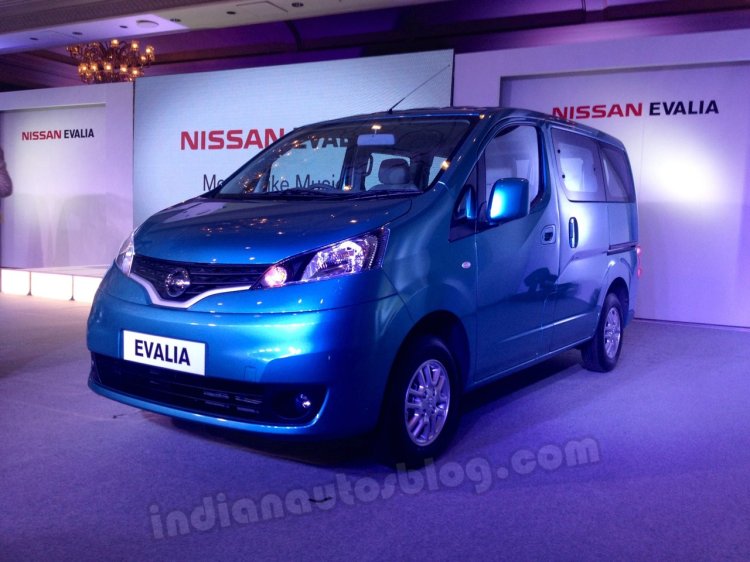 An unconfirmed report on Team-bhp.com claims that Nissan has temporarily halted the production of the Evalia. However, the move is not to withdraw the product from the market. It could be to push off the inventory.
The report also says that Nissan is planning to relaunch the Evalia with minor improvements so as to make it more appealing for private users. The butterfly type middle row windows could make way for conventional sliding type units and the rear AC blower could be relocated from the rear of the car to the roof. Captain seats for the middle row can not be ruled out either.
The 1.5 litre K9k diesel engine is one of the strengths of the Evalia and hence it will continue undisturbed. The Evalia will head for a relaunch once the corrections are ready to be implemented.
It is to be noted that Evalia's rebadged cousin Ashok Leyland Stile which targets the commercial market is to be launched in July.
Relaunches that are considered real comebacks are the Maruti Eeco (Maruti Versa previously) and the Mahindra Verito (Renault Logan) where numbers improved multi-fold after a repositioning and rebranding exercise. Can the Evalia pull of such a turnaround with feature additions and corrections?
[Source: Team-bhp.com]