After all those months prior to the name announcement ceremony that IAB speculated on Nissan toying with the Almera name for the Sunny in India in the belief that rights to Sunny name lay with Bajaj, Nissan decided to deploy the Almera brand for the Thai market.
Nissan India must have reached a settlement with Bajaj to secure the Sunny name as even late last year we heard from one Nissan official privy to the matter saying that the Sunny name was practically ruled out for the car codenamed L02B no one in Nissan liked being called Micra sedan.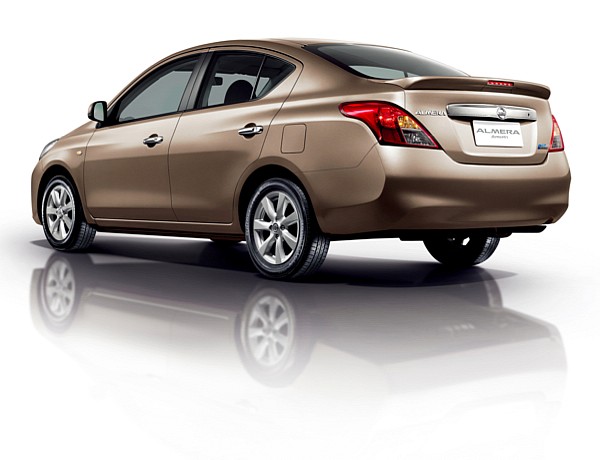 Now that the case is settled we can move on to how different the Sunny in Thailand is. The Almera is strapped with a 1.2-liter 3-cylinder engine putting out 79 horsepower (borrowed from the Micra). It's available in either manual or the XTRONIC-CVT. Start-Stop system is standard which pushes fuel economy to 20kmpl in their country's driving cycle and carbon dioxide emissions per kilometer stands at a tree-hugging 120 grams.
The rear spoiler is a nice cosmetic touch India will also appreciate. Note that the communication color is same in Thailand and India.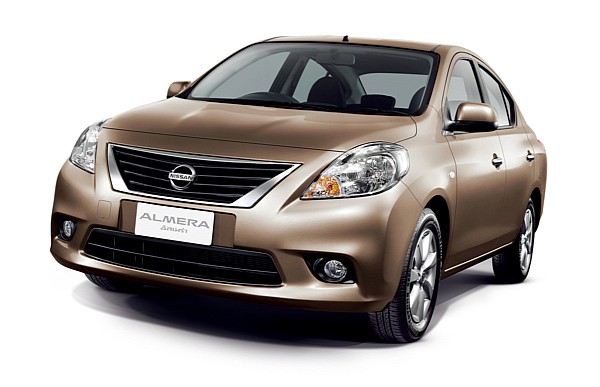 The Nissan Almera rolls out of the Samutprakarn plant and is available in six grades, six colors, and has reached dealers already. This is the second time Nissan is participating in the Thai government's Eco Car program that offers waivers to cars complying to their eco-friendly norms.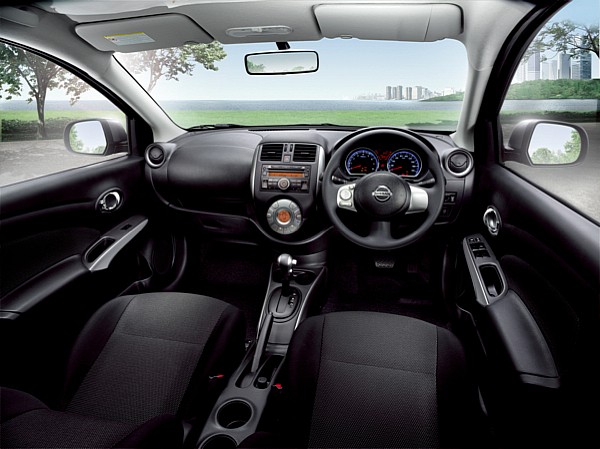 Nissan Almera TV Commercial