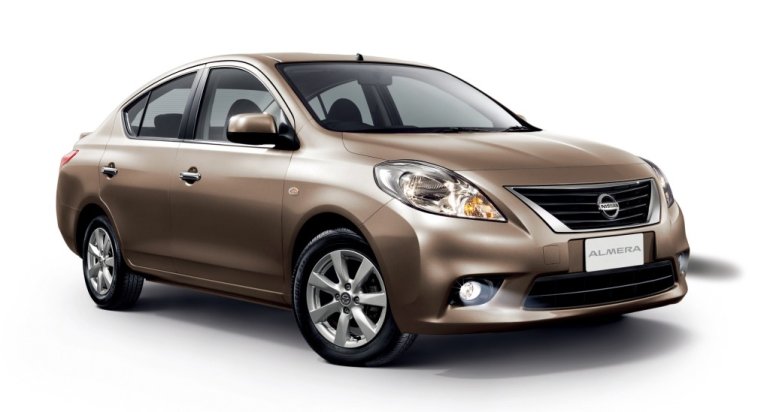 The Thai-made Micra-based Nissan Almera (Sunny) sedan will grace Australian dealerships towards the end of 2012, CarAdvice.com.au has reported. The website briefs readers that the lightweight sedan, developed in Thailand under the eco-car program,  is a sensible alternative to cars such as the Honda City, Toyota Yaris sedan and Ford Fiesta sedan.
The Almera opens the door for Nissan to this important segment. To make customers feel safe, six airbags and ESP are part of the standard equipment. Nissan is taking safety seriously even in India where a passenger side airbag is a standard feature on its cheapest offering, the Micra. Surprisingly ABS brakes don't find a place even on the top-end variant!
A 1.5-liter petrol engine is discussed in the article married to a CVT as a choice of powertrain, but the exact details will gain clarity only at the time of launch.
[Source - CarAdvice.com.au]