Introduced in 2007, the eighth-gen Toyota Land Cruiser has received a facelift twice, and it will likely go out of production at the end of this decade. Now, the Japanese media has started reporting on the ninth-gen model due in the summer of 2020.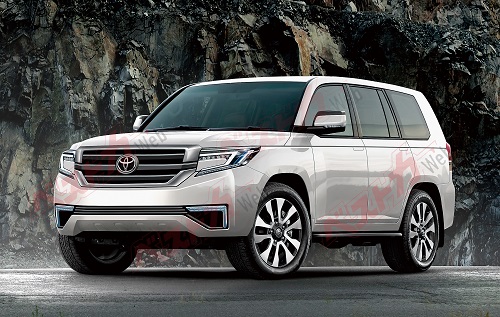 Like the current Toyota Land Cruiser, TMC's globally acclaimed full-size SUV will sit on a ladder-frame chassis, but a newly designed one. The vehicle is expected to measure 4,950 mm in length, 1,980 mm in width and 1,920 mm in height and have a generous 2,850 mm wheelbase.
Stricter emission norms are forcing 'gas-guzzling' SUVs to downsize and come with some sort of electrification, and the next-gen Toyota Land Cruiser is no exception to the rule. Best Car says in a new report that the next-gen Toyota Land Cruiser won't feature the V8 engine option. Note that the current model is available with multiple V8s.
Toyota Motor Corporation will offer the next-gen Land Cruiser in V6 turbocharged petrol and V6 petrol-electric (hybrid) models. Lexus, in a similar procedure, dumped V8 engines on the LS in its fifth generation and adopted a V6-only approach.
The next-gen Toyota Land Cruiser will use the V35A-FTS 3.5-litre twin-turbo V6 petrol engine. In the latest Lexus LS, this engine dishes out 422 PS and 600 Nm of torque, and it comes married to a 10-speed automatic transmission. As for the first-ever Toyota Land Cruiser Hybrid, the report mentions the same engine that will power the next-gen Toyota Land Cruiser.
These changes should apply to the Lexus LX as well, the renewal of which may take place before or after the LC touches down.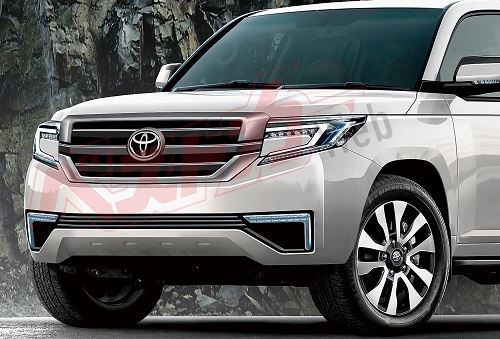 Also See: 2019 Toyota Supra spotted in the UK ahead of Goodwood debut
The all-new Toyota Land Cruiser could go on sale in India in the first half of 2021.
[Source: bestcar.jp]