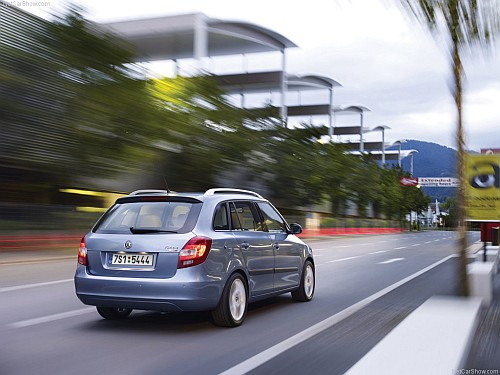 There's a lot of talk going on about a Skoda Fabia sedan playing the cheaper alternative to the Volkswagen Vento, but listen to what an auto portal in Slovakia is reporting.
SME reports Skoda will premiere an inexpensive car to the Moscow Motor Show which takes place between 25th and 29th of this month. The translation to English isn't very clear and we're able to derive is that this vehicle will be the successor to the Octavia Tour (which is the Octavia to Indians).
There won't be TSI engines on this inexpensive Skoda. It will get the 1.6-liter unit (possibly in both petrol and diesel forms). It seems like this vehicle will share powertrains with the Polo sedan. It could even be priced under the Vento.
Is the Fabia sedan the Octavia replacement? There are several other foreign publications reporting Skoda would bring the Octavia revival only by 2011 end or 2012, which is build to cost less than 13,000 Euros.
The previous generation Fabia was available as a sedan. The current gen Fabia can be bought only as a hatchback or a station wagon (pictured).
Don't know which one to believe? Guess we'll all have to wait and see what happens in Moscow later this month.
Source - Auto SME