A top Ford India official told our friends at DWS that the much-anticipated new Fiesta will debut in July confirming IAB's suggestive report last month. Ford unveiled the Fiesta at a mall in mid April where target customer "Ajai" drives in with friends and family to shop and burn spare time.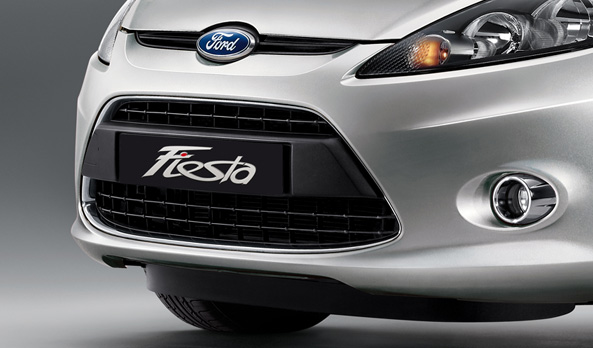 Ford setup a fitting environment for tech savvy individuals. The display area, instead of exhibiting a Fiesta along with a sales representative holding a notebook, turned into an experience one would go through while using the new Fiesta. The motion-sensing monitor contained details on the new Fiesta one could flip through, and the seating area had interesting features where the visitors could understand the new Fiesta better.
A monitor certainly works better than a sales person to the younger crowd. The only thing missing was a simulator, perhaps that could be a good idea for the Focus that arrives in 2012.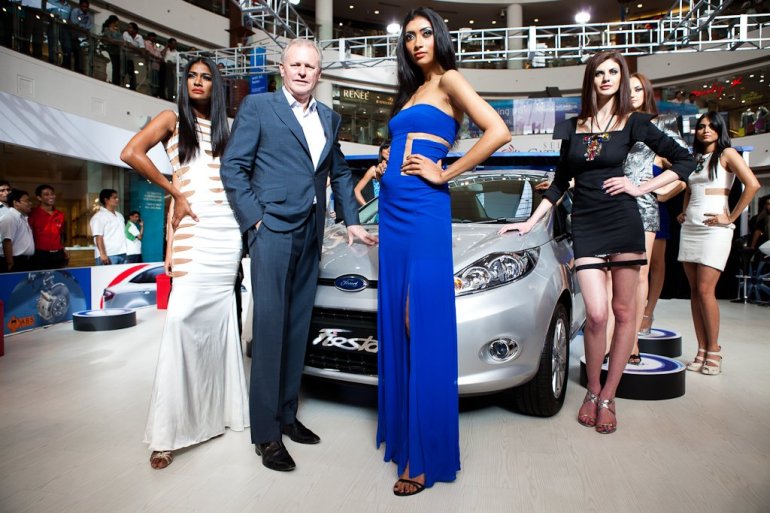 While Ford deserves a pat on the back for these unique and thoughtful initiatives, it also has received flak for delaying the launch.
Ford held a photography contest last week awarding the winner who took the best picture of the Fiesta in the mall environment a fat sum of money. It then hosted a fashion show, echoing the product design, choreographed by a leading fashion designer. One comment we received was Ford's doing everything other than launching the product.
There's good reason behind these initiatives. The build up to the launch is very important because that eventually decides how many bookings the car will attract. This segment will see plenty of action with Verna, V-Platform sedan and Rapid launched one after another so using the conventional approach may backfire. It is very easy for the Fiesta to get lost in the crowd.
Characterizing a car becomes important especially when rivals are reacting lightening quick. A fashion show is usually a feature during the launch of high-end cars. So the type of crowd the Fiesta wants to pull, at least prior to the launch, is different.
[Source - dwsAuto.com]