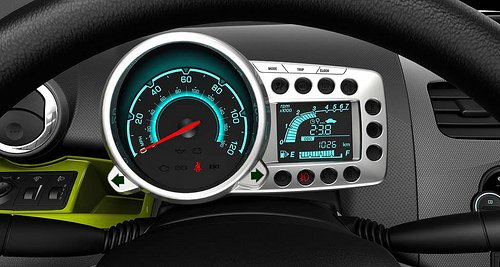 The new Chevrolet Spark will begin its Indian escapade as 'Beat'
GM Daewoo Auto & Technology Co., the Korean unit of U.S. carmaker General Motors Co., has begun exports of the next generation Chevrolet Spark to European markets. The new Spark will sell in more than 150 countries and India is also among the nations.
GM Daewoo began selling the new Spark in the South Korean market from September 2009 under the name of Matiz Creative. Fitted with a 1-liter gasoline engine and a four-speed automatic gearbox, the new Spark can return a mileage of 17kmpl.
Hwang Woo-seong, Head of GM Daewoo's plant -
Given its performance, design and quality, the Matiz Creative is expected to satisfy the needs of customers around the world
By the end of 2010, GM Daewoo is eying an export figure of 20,000 units. The new Spark will be sold in India as "Beat" starting January 2010.
2010 Chevrolet Spark/new Mini car Image Slideshow
if you can't see the slideshow above, visit the GM mini car image gallery
Source - Korea Herald