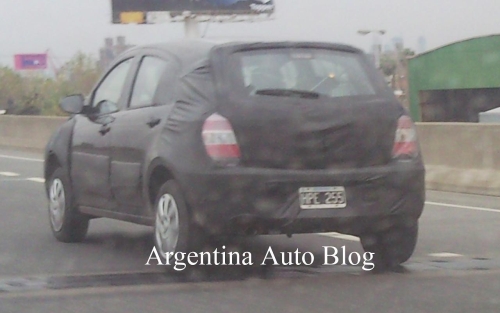 The Chevrolet Agile small car was explained by Brazilian car expert Gustavo in an earlier post. Now, more information on the car has surfaced putting an end to many speculations. The new small car from GM was secretly developed by engineers for the past three years. Right from the start, it was intended to be a mass market car for emerging markets.
The lights have been inspired by the Captiva SUV, smaller in size to reduce cost.
A 1.4-liter flex-fuel engine will be instituted that would produce 105 hp. A 1.8-liter engine is ready, but uncertainty exists on whether it will debut on the new Agile.
The car could also be manufactured in regions like Russia, hinting India could be in its radar in the future
Cost cutting measures like simple mirrors with manual adjustments and 14-inch rims were effective in bringing down the overall cost.
Chevrolet will manufacture 96,000 units for Brazil in the first year.
Source - Noticias Automotivas