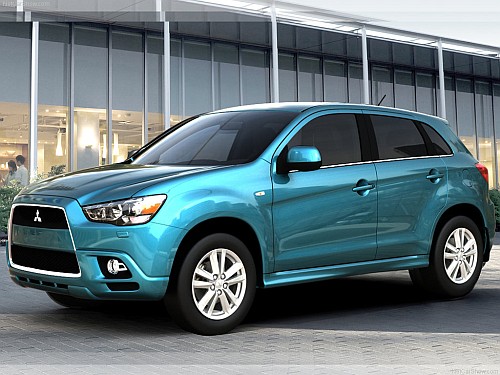 HM - Mitsubishi is planning to launch their RVR compact crossover into the Indian market during Q3 of 2011. The RVR compact crossover is based on the Mitsubishi Outlander Crossover's platform. The RVR draws inspiration for its design from the Mitsubishi Concept-cX, which was showcased at the 2007 Frankfurt Motor Show.
The RVR is also known as the Mitsubishi ASX, which stands for Active Sports Crossover, in Europe and Australia and as the Mitsubishi Outlander Sport in the North American market.
The RVR's sold in Asian markets are powered by Mitsubishi's 4B10 1.8-litre petrol engine, mated to an INVECS-III Continously Variable Transmission (CVT). The Mitsubishi ASX (European RVR) has engine options of a 1.6-litre petrol engine and Mitsubishi's 4N13 1.8-litre, Turbocharged, Direct-injection diesel engine. The Mitsubishi Outlander Sport (North American RVR) is only offered with Mitsubishi's 4B11 2.0-litre petrol engine.
The RVR is only available as a 5-seater, unlike the Outlander, which will soon be launched in a 7-seater variant. It is not yet clear as to what engine and transmission options the Indian RVR will be offered with, but the vehicle will be assembled at HM - Mitsubishi's Chennai plant and is therefore expected to be priced competitively in the 14-16 lakh price bracket, undercutting rivals such as the Honda CR-V and Nissan X-Trail by close to a whopping 10-lakh rupees. But, such pricing would also mean that it will go head-on with Skoda's soon-to-be launched Yeti mini-SUV.
Source - Wheels Unplugged