The 2018 edition of the Mitsubishi Pajero (Mitsubishi Montero/Mitsubishi Shogun), originally introduced in 2006, was launched in China last August with body embellishments. Within a year, another cosmetic update will come out, images released by Sina Auto have revealed.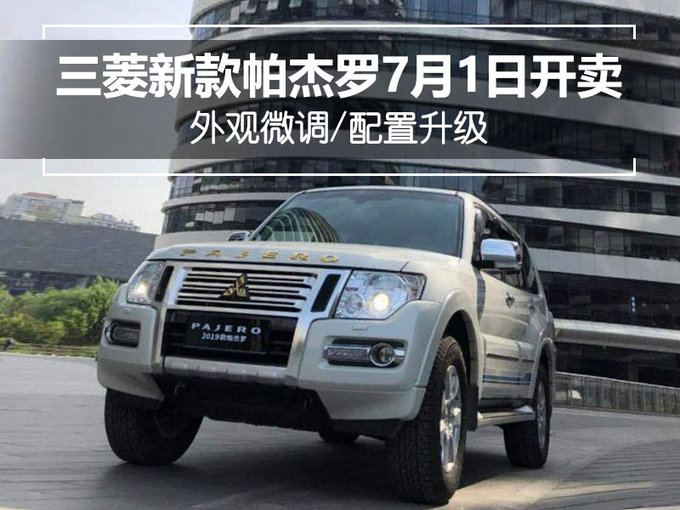 The 2019 Mitsubishi Pajero will feature a new radiator grille with three double horizontal slats trimmed in chrome. Like the last year's update, the design of the headlamps, front bumper, front fog lamps and front skid plate will remain the same. The rear fascia, as well as the interior, may not have any changes.
The 2018 Mitsubishi Pajero did not come with any differences in the engine output. The 2019 Mitsubishi Pajero will carry over the old 6G72 3.0-litre MIVEC V6 petrol engine that produces 128 kW (174 PS) at 5,250 rpm and 255 Nm of torque at 4,000 rpm. The same way, the 5-speed INVECS-II automatic transmission and the Super Select 4WD II system should remain standard.
The GAC-Mitsubishi JV company will release the 2019 Mitsubishi Pajero on 1 July, 2018. The upcoming minor refresh for the flagship Mitsubishi SUV will probably be a China-only exercise.

Also Read: Mitsubishi Pajero Final Edition (Mitsubishi Montero Final Edition) revealed
The only long-term solution to the falling global sales of the Pajero is a new generation model perhaps through synegies with Nissan.
[Source: Sina Auto]